It's taken three years, over 200,000 bike deliveries and a reassessment of some of our most iconic products, but we've finally done it. We're delighted to announce that we're amongst the newest members of the B Corp™ club, joining the illustrious ranks of Chloé, Patagonia, Ben & Jerrys and over 4,000 other companies in a commitment to using our power for good. Whilst most businesses are trying to become more sustainable and shout about their environmental efforts, it's often hard to spot greenwashing from a genuine care for the planet. This is where B Corp comes in. The B Corp certification is an official recognition that a company is using business as a force for good.
'As a brand whose philosophy is to enhance wellbeing, we realised early on that wellbeing can't just be something we give to our customers," explains Rituals' sustainability manager Emma Olde Bijvank. "We have to also think about our employees, our supply chain and the communities around us. And the B Corp certification really fits in with that.'
What is B Corp?
B Corp is one of the most respected – and toughest to gain- certifications when it comes to sustainability (and so much more). In 2006, Jay Coen Gilbert sold his basketball company and announced to a friend on New Year's Day that it was time companies were held publicly accountable for their stakeholders, employees, and the environment. With two friends, he founded B Lab™ (the brainchild of B Corp) and began their mission to help businesses use their power to address important social and environmental issues. Over the years, the B Corp certification has become the leading stamp of quality for brands and encourages companies to be fully transparent about the impact of their business operations.
How do you join the B Corp club?
To apply for B Corp certification, a company is required to fill out a rigorous assessment of over 200 questions that vary depending on your area of business. A company needs to score at least 80 out of 200 to pass and we're very proud that Rituals was awarded 93.2 points. Once part of the club, you can't get too comfy, as the certification process needs to be repeated every three years. It can take months for B Lab (the independent verification body) to carry out this 360-evaluation as they dive deep into all aspects of your business. The assessment is split into five areas: Government, Workers, Customers, Community and Environment. It rates everything from Co2 emissions to charitable donations and maternity leave. To achieve certification, a company needs to outline their commitments in these areas, show how they are able to measure their efforts and demonstrate how they've made improvements.
Why is B Corp so important to us?
With reports showing that 70% of the world's greenhouse gas emissions are a result of just 100 companies, it's all too clear that large-scale businesses can have a large-scale impact on the environment. As it stands, global temperatures are set to increase by 3-5 degree Celsius by the end of this century if we don't act now. There has never been a more crucial time for companies to start re-assessing their contribution to climate change. Although Rituals is not one of these 100 companies, as a business we recognise our responsibility in looking after the planet but also caring for our employees, supply chain and the communities around us.
For a business to become a certified B Corp, it must meet the 'highest standards of verified social and environmental performance'. 'At Rituals, we've always taken a holistic approach,' explains Emma, 'but now more than ever, if you want to be a truly responsible business, you can't just focus on making environmentally friendly products or charitable donations, you have to look at all the aspects of your business before you can call yourself a 'success'.' That's why we created our three pillars: Clean, Conscious and Caring to translate our vision of sustainable wellbeing into clear actions.
Clean, focuses on using trusted, high-quality ingredients. Now, 100% of the palm oil we use is now RSPO certified and 70% of our products contain over 90% ingredients of natural origin. We are committed to making that 100% by 2023.
Conscious is all about making sustainable choices for our packaging, waste management and controlling water and energy consumption throughout our business operations. We are proud that all our stores now run on renewable or carbon-balanced energy.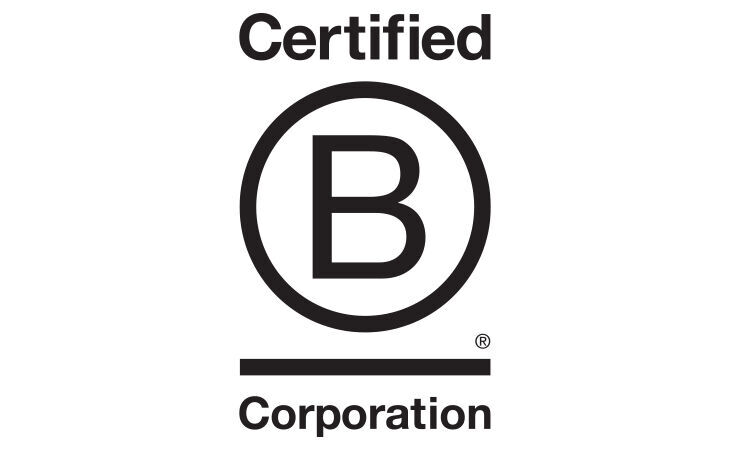 Caring centres around our efforts supporting and developing programmes that contribute to soulful societies. Rituals has been working with Tiny Miracles to design bags made by women in India in impoverished communities. This scheme has provided these women with an income and funded programmes to develop their skills. We have also co-founded the Super Chill foundation that helps teach school children lessons about wellbeing and how to manage stress from an early age.
What is integral to the B Corp assessment, however, is showing how all these efforts are measurable, because without this, how can you highlight growth and improvement? That's why we have created systems such as our Clean and Conscious tool that constantly assesses the environmental impact of our ingredients and a monthly wellbeing survey, to ensure we maintain a high rating of happiness and work satisfaction amongst our employees.
What have the challenges been?
On our path to sustainable wellbeing, looking after our customers, employees and communities is something that has always come naturally to us as a brand, as wellbeing is part of our DNA. 'The hardest thing for a business like us is that the beauty industry is highly competitive and is traditionally single use,' notes Emma. 'You always want your products to be as beautiful as possible, but at the same time, low on materials and recyclable'. In this way, it takes a lot of hard work and brainpower to think of sustainable solutions without losing our brand identity and luxury quality. Developing our iconic refill collection has proven that affordable luxury and sustainability can go hand in hand. With all the different shapes and sizes of our products, this is an ongoing project, but our results so far have proved a huge impact. In the year 2020, Rituals saved 3.4 million litres of water (that's 3.4 full sized Olympic swimming pools), we saved the equivalent of 1411 return flights from Amsterdam – New York, and saved energy equal to the annual use of 1.806 households.
Another challenge in recent years has been optimising our formulas to reach our goal of over 90% ingredients of natural origin. Sometimes just removing one ingredient can completely alter a scent that has become so iconic. 'Developing the 90% natural origin foaming shower gel was quite a challenge,' explains Rituals' product manager Famke Ouborg, 'as we wanted to keep the fragrance and gel-to-foam experience the same. We managed to reach a really nice result, but we indeed had to tweak some ingredients for natural origin alternatives, as this was an important goal for us.'
What are the B Corp benefits?
In a recent survey of 550 climate experts, the majority stated that all companies need to become carbon neutral by 2030 or sooner. Certified B Corp companies are 250% more likely to be carbon neutral and 87% more likely to manage greenhouse gas emissions. Plus, one survey found that 28% of people would consider quitting their job to join an organisation that they considered to be more environmentally friendly, jumping to 50% for people aged 23-38. This public recognition isn't just good for the planet, but also good for businesses themselves.
After all, our new B Corp accreditation is by no means our end goal, but rather the beginning of our continuous and committed journey towards sustainable wellbeing. We hope you'll join us.
What are we committing to?
By 2023, all our formulas will be made of at least 90% ingredients of natural origin
By 2025, we aim for zero waste: all our products will be refillable, recyclable and/or made of recycled materials.
By 2025, our product related suppliers score at least a silver medal on the Ecovadis assessment.
By 2026, we aim to have reduced our energy use by 10%.
For a deeper dive into all our sustainability efforts and commitments, read our sustainability report.