So many skin types, so many nourishing products. When it comes to shopping for skincare, the options for ingredients, formulas and types of creams and serums are unlimited. We can imagine that you would love some help with picking the products that suit your complexion best. No need to look any further; this skincare glossary will turn you into a beauty expert. Very well, that's sorted. But are you interested in some expert advice on how to create the perfect skincare routine? Then check out our handy guide here.
While there are so many noteworthy ingredients out there, not everything that's trending will be right for your complexion. When talking about skincare, the saying 'one size fits all' doesn't do justice. This glossary is designed to help you look beyond the buzz and decipher which ingredients your skin needs, so you can shop like a pro.
AHAS
WHAT ARE AHAS?
Alpha Hydroxy Acids (known as AHAs for short) are skin exfoliants that are often derived from natural sources. For example, glycolic acid comes from cane sugar, while lactic acid is from milk.
AHA BENEFITS
As well as exfoliating the skin, they increase cell turnover and boost your skin's radiance, ideal if your complexion is looking a little dull or lacklustre.
Lactic acid (found in The Ritual of Namaste Glow Mask) is a gentle exfoliant, that has the ability to boost your skin's own hydrating abilities. It has also been linked to wrinkle and blemish reduction.
THE RITUALS PRODUCTS CONTAINING AHAS:
BAKUCHIOL
WHAT IS BAKUCHIOL?
Extracted from the leaves and seeds of the Psoralea corylifolia plant, bakuchiol is a vegan skincare ingredient.
BAKUCHIOL BENEFITS
Bakuchiol is known for its anti-inflammatory and antioxidant properties. It is widely recognised as being a highly effective, natural replacement for retinol in anti-ageing products, as it helps to maintain skin elasticity and stimulate skin cell turnover.
THE RITUALS PRODUCTS CONTAINING BAKUCHIOL: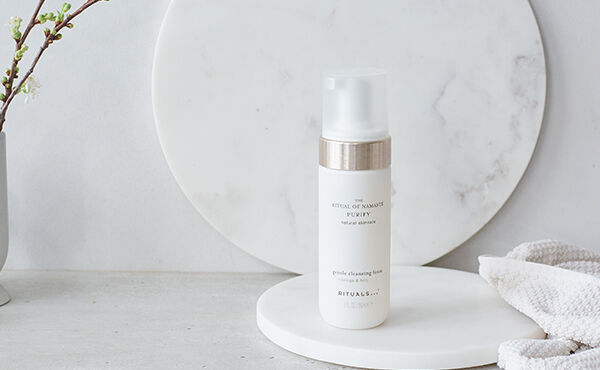 VITAMIN C
WHAT IS VITAMIN C?
Vitamin C, also known as ascorbic acid, is naturally present in some foods and can be incorporated into your diet or skincare routine to benefit the body inside and out.
VITAMIN C BENEFITS
On the skin, Vitamin C has the ability to protect the skin against the environment thanks to being a potent antioxidant. It can also visibly improve uneven skin tone, reduce the appearance of lines and trigger collagen product for a plumper-looking complexion.
THE RITUALS PRODUCTS CONTAINING VITAMIN C:
CHARCOAL
WHAT IS CHARCOAL?
Many skincare products use bamboo charcoal. The bamboo is harvested, cut into pieces and goes through a firing process to create the charcoal powder.
CHARCOAL BENEFITS
It is believed that the porous charcoal can draw impurities away from the skin, so when you wash away a product containing charcoal it takes particles of dirt, grime and pollution with it. Bamboo Charcoal powder is known for its antioxidant and antimicrobial properties, making it a great choice for acne-prone skin and city dwellers.
THE RITUALS PRODUCTS CONTAINING CHARCOAL:
GLYCERIN
WHAT IS GLYCERIN?
Glycerin is a natural compound, often derived from vegetables.
GLYCERIN BENEFITS
A hydrating powerhouse, glycerin may not be as trendy as hyaluronic acid but it's still an incredibly reliable ingredient. It's a humectant, meaning it draws moisture into the outer layers of the skin making it ideal for dry or dehydrated complexions that need relief.
THE RITUALS PRODUCTS CONTAINING GLYCERIN:
GOTU KOLA
WHAT IS GOTU KOLA?
Gotu Kola is a herb that has been used in Ayurveda for centuries as a natural remedy for inflammation. It is also known as the 'herb of enlightenment'. Gotu kola is used in skincare for its rejuvenating and anti-aging effects.
GOTU KOLA BENEFITS
The green beauty industry is using it more and more in formulations for it's from protective antioxidative power and skin tightening collagen synthesis. When you want your skin to restore its elasticity and firmness, there has to be collagen production. Gotu kola is great for stimulating collagen. Not only that, it also protects your skin from free radicals and UV rays. Gotu kola helps in boosting the collagen, forestalling the presence of wrinkles, pigmentation and other ageing issues. It is even accepted to be proficient in battling cellulite because of its firming properties.
THE RITUALS PRODUCTS CONTAINING GOTU KOLA:
HOLY LOTUS
WHAT IS HOLY LOTUS?
Holy lotus, also known as the Indian lotus, it is an aquatic plant of the family Nelumbonaceae. It is a symbol of purity, beauty, and wisdom and in the world of skincare famous for its soothing and caring properties.
HOLY LOTUS BENEFITS
In skincare, the holy lotus flower regulates moisture levels, and softens the skin as well. This makes it ideal for dry, sensitive complexions. Holy lotus is a strong antioxidant and works to rejuvenate and protect the skin from environmental aggressors.
THE RITUALS PRODUCTS WITH HOLY LOTUS: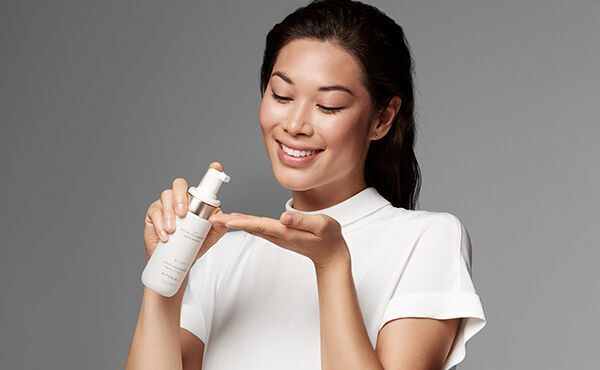 HYALURONIC ACID
WHAT IS HYALURONIC ACID?
Hyaluronic acid (HA) is a polymer that is naturally occurring in our skin, however as we age the production and even the size of the HA we create can reduce.
HYALURONIC ACID BENEFITS
Hyaluronic acid has the ability to hold up to 1000 times its weight in water, this means it can draw moisture into the skin, rebalance moisture levels and temporarily plump out fine lines.
THE RITUALS PRODUCTS CONTAINING HYALURONIC ACID:
(This product can be refilled, the refills don't just save you money but they help reduce the use of plastic too!)
NIACINAMIDE
WHAT IS NIACINAMIDE?
Niacinamide is a form of vitamin B3, and is known for its soothing and healing properties.
INIACINAMIDE BENEFITS
Extensive research has shown niacinamide works to protect skin from environmental damage and also helps skin produce more collagen and hyaluronic acid. It helps to visibly reduce the appearance of dark spots and works to minimise blemishes and enlarged pores too.
THE RITUALS PRODUCTS CONTAINING NIACINAMIDE:
PEPTIDES
WHAT ARE PEPTIDES?
Peptides are short chains of amino acids that act as building blocks of vital skin proteins such as collagen, elastin and keratin. These proteins make up the foundation of your skin and are responsible for its texture, strength, firmness and elasticity.
PEPTIDES BENEFITS
Without peptides, our skin is less intact which can lead to a loss of firmness, the appearance of wrinkles, a change in texture and less 'bounce'. When applied topically to the skin, peptides act as little messengers, triggering skin cells to perform specific functions such as producing collagen and elastin. Essentially peptides encourag your skin to act, and in turn look, younger.
THE RITUALS PRODUCTS CONTAINING PEPTIDES:
SAFFRON FLOWER
WHAT IS SAFFRON FLOWER?
The flower of crocus sativus, commonly known as the saffron crocus or Saffron flower, is also known as "the red gold of the East". It's from this flower that the precious saffron spice is extracted.
SAFFRON FLOWER BENEFITS
Saffron flower contains potent antioxidants to protect the skin against environmental aggressors, as well as anti-wrinkle properties...
THE RITUALS PRODUCTS CONTAINING SAFFRON FLOWER:
(This product can also be refilled.)