At first glance, this may seem like classic Caesar salad, but looks can be deceiving! These veggie variety trades chicken and anchovies for marinated, crispy tempeh and sun-dried salty tomatoes. Packed with protein but also bursting with flavour. Definitely worth serving on a warm summer evening alongside grilled veggies or meat from the barbecue, for example.
Recipe for 4 people
Preparation time: 15 minutes

Ingredients for salad
1 large head of romaine lettuce (washed, dried and cut into pieces of around 1.5 cm)
40 g of sun-dried tomatoes preserved in oil (strained and cut into thin bars)



Ingredients for tempeh and marinade
1 package of tempeh (around 250 g) cut into 1.5 cm blocks
1 tbs olive oil
Juice from one lemon
2 tbs tamari sauce
1 tsp Dijon mustard
1 tbs agave
Coarsely ground black pepper
Ingredients for croutons
4 thick slices of white sourdough bread, cut into blocks of around 1.5 cm
4 tbs olive oil for drizzling
2 cloves of pressed garlic
Coarse sea salt
Ingredients for Caesar dressing
4 tbs of mayonnaise
2 tsp Dijon mustard
2 cloves of pressed garlic
2 tbs of lemon juice
75 g shredded Parmesan cheese
150 ml extra virgin olive oil
1 tsp salt
Freshly ground black pepper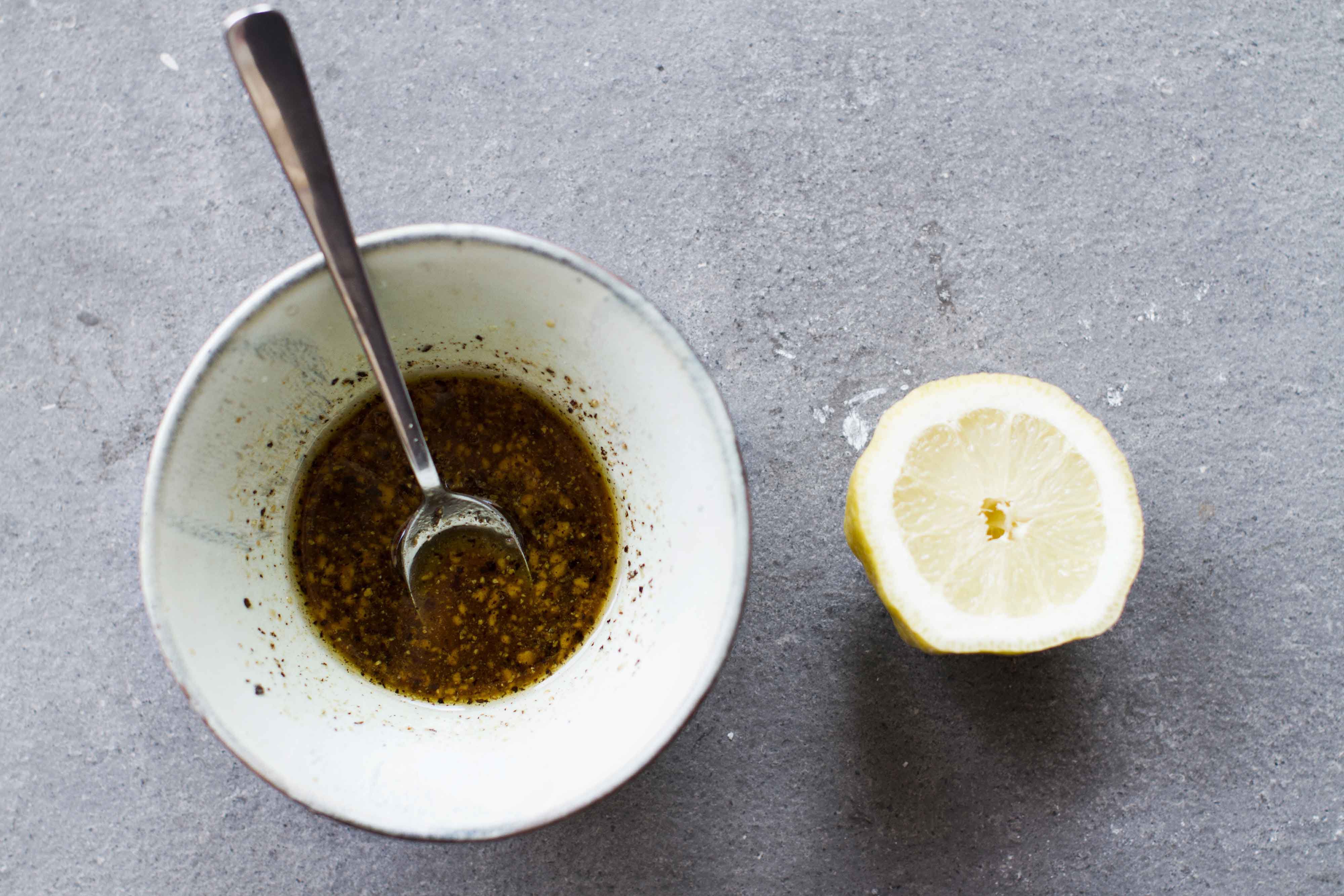 Preparation
1. Mix all the ingredients for the marinade together and let the blocks of tempeh marinate while you're preparing the rest of the ingredients.
2. Cut the bread into blocks and stir them in olive oil, garlic and salt. Cook on low heat in a large, flat skillet, stirring until the bread starts to colour and become crispy.
3. Mix all the ingredients for the dressing together with the help of a blender or hand mixer until it becomes a smooth sauce. Add salt and lemon to taste. If you feel the dressing is too thin, add a bit of Parmesan cheese.

4. Fry the tempeh in a bit of vegetable oil on a high flame for a couple of minutes, until it's brown and crispy.
5. Divide the lettuce over the tray or plates, garnish with the tempeh, croutons and sun-dried tomatoes and sprinkle it with the dressing. Enjoy!