When modern artists weave cultural traditions and ancient heritage into their work, the result is a unique creation with layers of memory and nostalgia.
'I feel like this is my life's mission,' says artist Aoi Yamaguchi. 'I have no doubt about that now because I'm so committed to it. I want to be known as a person who's going to keep Japanese calligraphy alive.'
Respect for tradition
Training for more than 13 years under modern calligraphy masters ensured that traditional forms of the practice were embedded in Aoi. Now she takes tradition and makes it personal. 'Calligraphy is a unique art form that reveals everything about yourself. You can't hide; it makes you honest and humble,' she tells us.
Aoi has a soulful preparation routine that allows her to get focused and ready to create. 'In my studio, I burn my favorite incense to purify the space and my mind. My mind travels to somewhere reminiscent of the scent. And I play music that I love.'
Exploring through sound
Music is also an indispensible source of creative inspiration for Aoi. 'When I listen to sounds,' she says, 'I have visions in my imagination. Sometimes it's a series of words in poetry form, falling into me. Sometimes it's the abstract brush strokes that start to dance, along with ink splatters, and hues of gray of tanboku begin to grow in all directions. I take note of all the thoughts and visions I have in my notebook — and I start to explore from there.'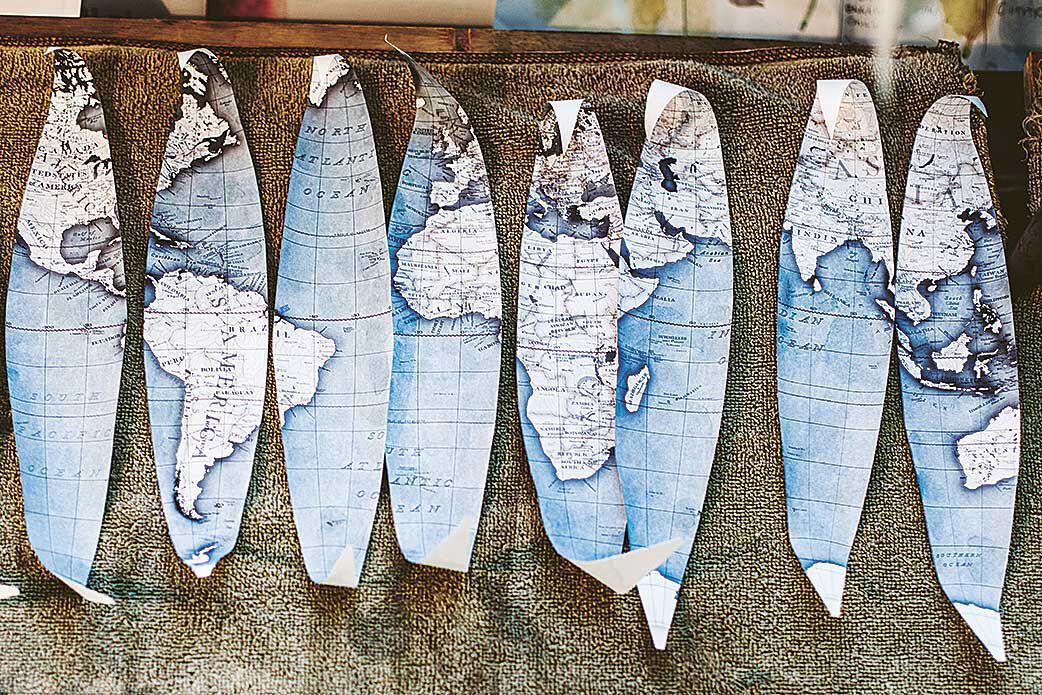 Tools of her trade
The beauty of Japanese calligraphy is not only the artistic forms of writing styles but also the history and tradition behind the crafts of artisan tools and materials. 'I have an ink stone inherited from my grandfather, brushes from my mother, and antique Sumi ink sticks aged more than 30 years,' says Aoi. 'When I lay them down in a traditional practice layout in front of me, I feel humble and blessed to be able to use these tools and materials to express myself. The space I am in is sacred and graceful.'
'London's artisan globemaker Peter Bellerby and his company Bellerby & Co are creating a more beautiful world, one globe at a time'
It began in 2008, with Peter Bellerby's search for a very special globe for his father's 80th birthday. Feeling sadly disappointed with what was available – everything was either made of plastic or was an expensive, fragile antique – he decided that he'd create his own globe. Two years of trial, error, frustration and improvisation later (and around $250,000 poorer), Peter had crafted a globe that he was proud to give to his dear father. He also found himself with the know-how to go into the handmade-globe business.
'If I'd known how difficult it was in the beginning, I'd never have done it,' says Peter. Today, however, Bellerby & Co has around 20 people on staff, including two fulltime cartographers, and creates hundreds of globes each year, each individually handcrafted and hand-painted, beautifully made to order.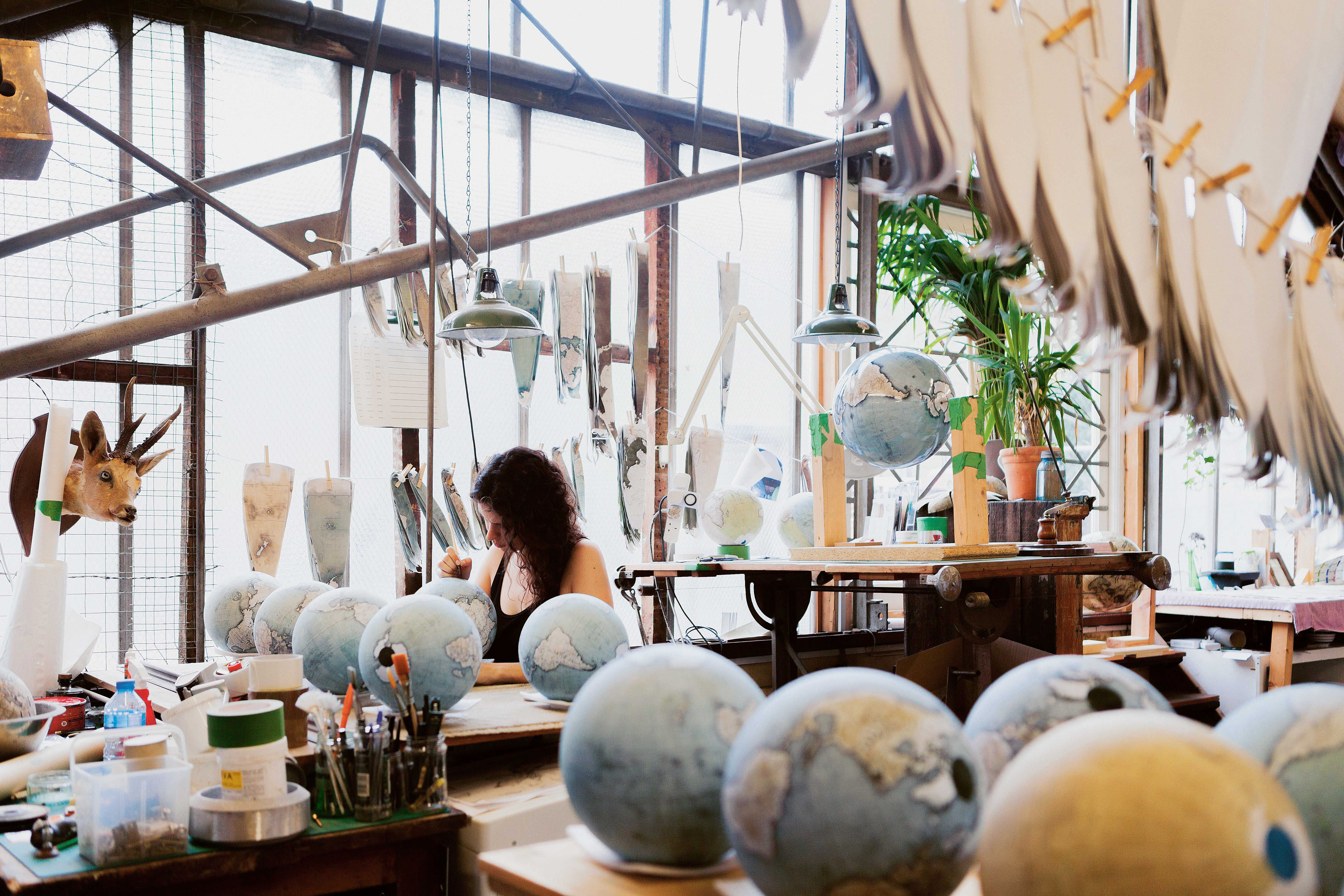 Mastering the craft
Creating a globe by hand involves a combination of complex calculations and physical techniques, not to mention intense concentration and patience.
Apprentices go through a six-month training process just to learn how to make the smallest size globe. Each new size of globe requires another three months or so of staff training, because the process of weighting and stretching the delicate paper is different each time. The only way to learn is through repetition.
Handmade traditions
Can artisanal globes co-exist alongside Google Maps and GPS? 'Google Maps are fantastic – I use them every day to get from A to B,' says Peter. 'But a globe will inspire you to get from A to B, to want to because you can see the world in its entirety… It can help you dream of things.'
For Peter, part of the appeal of globes lies in the way they can interact with your daily life. 'From planning a holiday to just talking about the world and how we abuse it … it reminds us of both of the size of the planet and its fragility.'
It's just about patience, practice and perfection