Does your house play home to more books than you know what to do with—shelves crammed with novels, a coffee table adorned with art-filled hardbacks and kitchen counters strewn with cookbooks? Then you are subconsciously practicing Tsunduko, the Japanese habit of acquiring books and piling them up with the intention of reading them later, resulting in an accidental collection.
The term originated in Japan during the Meiji era (1868-1912) as a slang term, and is the combination of 'tsun' (originating from 'tsumu') meaning 'to pile up' and 'doku' that translates to 'reading'. On the other side of the world, at roughly the same time, British writer Thomas Frognail Dibdin coined the term 'bibliomania', meaning 'a passionate enthusiasm for collecting and possessing books'. The joy of accumulating reading materials is a worldwide phenomena and many of us can identify with our inner bibliophile, but in today's sustainably-conscious world, how can we reconcile a love of hoarding books with a more mindful approach to book collecting? Below you'll find 8 ways to lovingly and sustainably curate your book collection.
The buying of more books than one can read is nothing less than the soul reaching toward infinity...
Organise Mindfully
The best way to start making the most of your book collection is to organise it in a way that makes sense to you, and in a way that will ultimately bring you joy. Do you want to place your books in height order? Or would a colour-coded book shelf be aesthetically pleasing to you? Alternatively, you might want to arrange your books in a way that is functional – by genre or alphabetically by author. Arranging your books in a way that makes them more accessible whilst also bringing you joy will help to breathe new life into your book collection.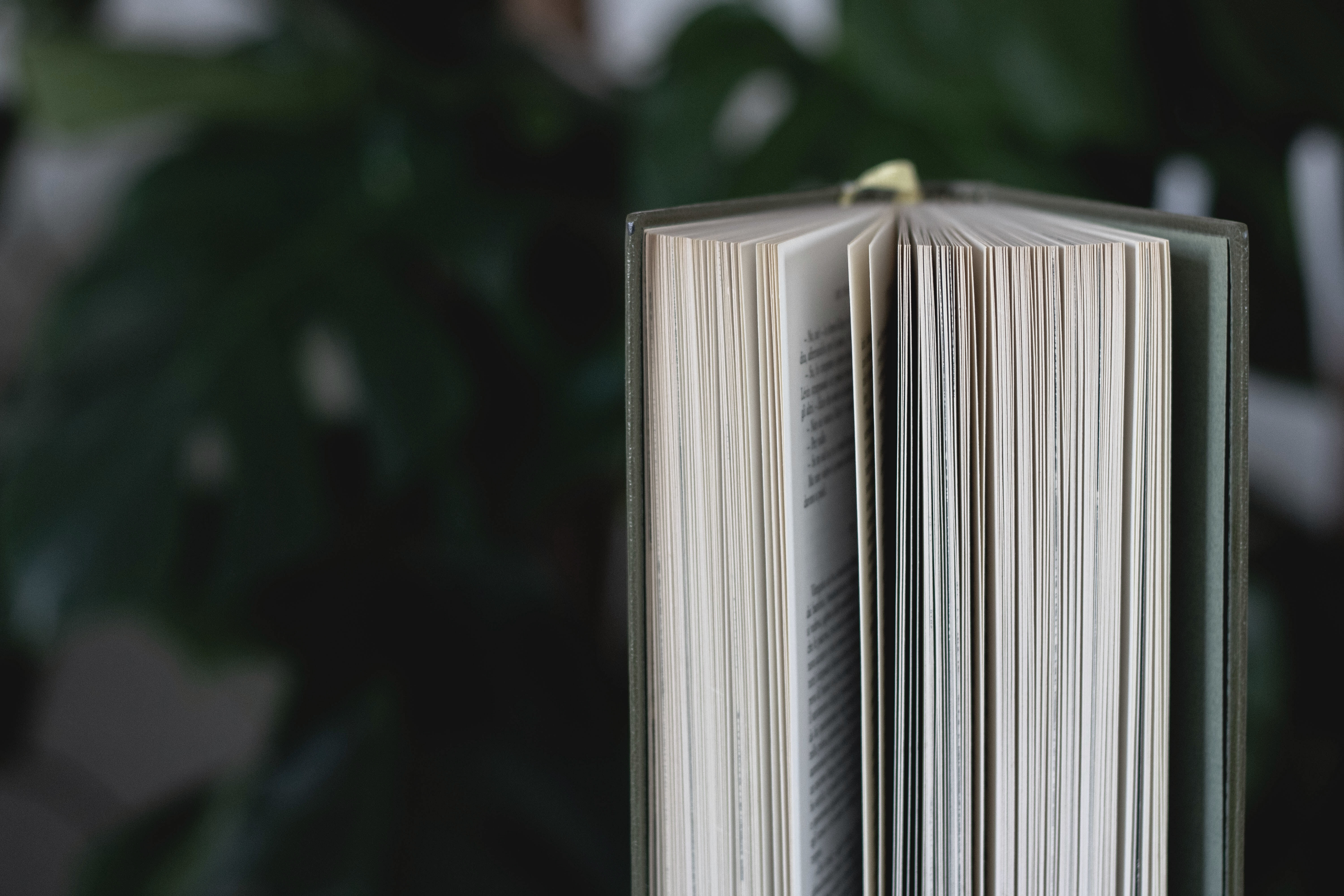 Donate Books
A vast number may be pleasing to you but when you're organising your books take a moment to think whether each one is worth keeping. Ask yourself:
Is it useful?
Does the contents interest me?
Is it visually beautiful?
If the book doesn't tick any of these boxes then donate it to charity or give to a friend, your unloved books will likely be cherished by somebody else.
Start a Reading Challenge
Goodreads has a reading challenge function on its website where you can commit to reading a set number of books in a year. If you create a profile you can keep a log of the books you have finished and the ones that are on your to-read list.
Keep a Book Close
At the start of a new month, select a book from your collection and place it on your bedside cabinet. Having a book close at hand will inspire you to read it.
Commit to a Page!
Many of us would love to read more but life can get in the way, whilst long books (think A Little Life by Hanya Yanagihara) can be especially daunting. Commit to reading just one page a night before bed, chances are you'll find yourself reading more than just the one!
Share the Book Love
The joy of reading is being able to share favourites with friends and family. Treat your book collection like a library and share freely. If they are much-loved, well-worn books be sure to keep a note of who you are lending them to so you can keep track of their whereabouts.
Start a Book Club
If you enjoy talking about books as much as you love collecting them, why not start a monthly or quarterly book club with friends? Decide the book between, commit to reading it and then gather around a homecooked meal (perhaps inspired by the book's setting) to discuss in detail. Bliss!
Buy Secondhand Books
Kindles are a brilliant invention, they allow us to commute to work with a hefty tome, or go on holiday with thousands of books at our fingertips. But, if you prefer leafing through a physical book then try, where possible, to buy them secondhand. You could head to local charity shops, book festivals or shop for secondhand books online. Alternatively, why not join your local library and borrow a book? It's better for the planet and your wallet.
Display Your Books
Coffee table books are made to be admired, objet d'arts for literary lovers. Be sure to display the most beautiful ones where you can enjoy them. If you have a collection of art books, why not display them open on a shelf and change the pages every couple of weeks?