This month, we're celebrating the women changing the wellness world for the better. We spoke to three founders, each making an impact to help women weave wellness into their lives across work, travel and their health.
Millana Snow, Founder of Wellness Official.
Who?
Los Angeles-based Millana Snow is a model-turned-energy healer who has created Wellness Official, a wellness marketplace and community where people will be able to book into wellness classes like yoga, reiki and meditation.
Tell us about Wellness Official…
Wellness Official is democratising wellness by giving holistic practitioners the tools they need to grow their practice with online booking tools and a bookable online profile for all their private session and events.
What does wellness mean to you?
Health and wellness are personal to everyone. For me, health and wellness means that I am balanced and in alignment with my natural state of being, of energetic vitality, in my mind, body and spirit. That also means that all three parts of me, are connected and working together in harmony.
What do you think are the most important aspects or pillars of wellness?
There are so many and they really can be personal. I think one major thing is sleep... we sleep 1/3 of our lives and it has the most profound effect on our well-being yet we rarely cultivate a healthy sleep life.
You do breathwork and energy healing - what do these entail?
I teach my own approach to three-part breath and, in the past few years, have melded that work with my energy healing, which focuses on opening and balancing the chakra system. These two tools together tend to go very deep into the unconscious mind where we tend to store our trauma, or deepest desires and dreams.
What are your favourite ways to keep your body and mind well?
I love a Korean spa! I go there on work days often for the steam rooms and saunas. I love hot yoga and have for years, since first learning while I was modelling in New York. I practice my breathwork and I practice a new trauma and stress processing technique that I created to help move tough energy through.
Millana's Top Wellness Tips:
Never underestimate the power of a long walk! Confused or blocked? Take a long walk and let it come through!


Meditation doesn't need to be pretty and silent, if you take just a few moments a day to watch your mind going crazy and non-stop... that too is meditation!


Buy an eye mask to sleep and black out your room for a full 8 hour sleep. Don't sleep on the power of sleep - it will change your life when you start taking sleep more seriously!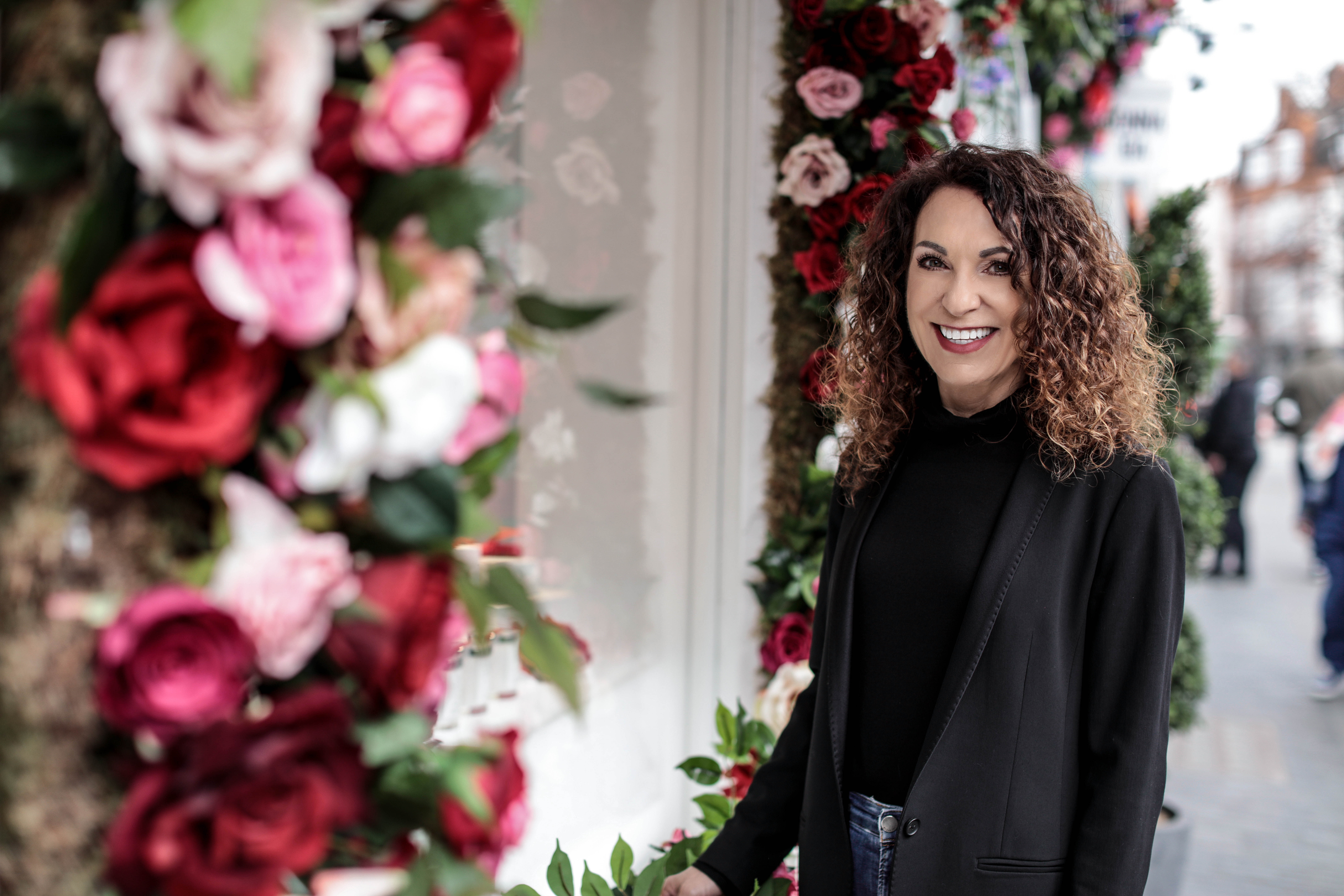 Dawn Simone, Founder of Elle Voyage
Who?
Dawn Simone founded Elle Voyage for women who want to go on holiday but don't have anyone to travel with. Elle Voyage enables women to switch off and experience new adventures, with like-minded travellers, around the world.
Tell us about Elle Voyage…
The idea for Elle Voyage came about when I was looking to go on holiday myself. I was looking for an all-women group trip that was centred around unique and local experiences, but all I found at the time was lots of yoga retreats, cooking and hiking holidays. I thought if I'm looking for something a bit different , then I'm sure other women are too.
Did you see a gap and need in the market for Elle Voyage?
I definitely do. Women want to support other women both in business and in their personal life and I think Elle Voyage gives women the opportunity to encompass both whilst having fun, creating new friendships and seeing parts of the world they may never have got to see.
What do you think are the most important aspects or pillars of wellness?
Being kind to yourself is really the key to wellness. If you don't put yourself first then other parts of your life will suffer for sure. I think we all know what we think we 'should' be doing, but take away the 'should' and find what makes you feel good is the key. We are all different, there is no right way, so finding your own way, one that makes you feel good is the key.
How do you see the wellness world evolving in the coming years?
I think more and more people are realising how important our health is and are leaning towards plant-based foods rather than the pre-packaged processed foods that seem to have overtaken the supermarkets. I also think that people are realising they need time out from their daily lives and wellness holidays and retreats will become far more popular.
Dawn's Top Wellness Tips:
Find some form of exercise that you love doing, whether it's walking the dog, playing tennis, going to a yoga class, swimming or just dancing around your living room.


Try to eat more plant-based foods - you'll definitely have more energy and cut down on sugary and processed foods.


Don't be scared to be you with all of your quirky ways, as it will definitely make you happier if you do!
Clare Sutcliffe, Co-Founder of She Wins
Who?
Founded by Clare Sutcliffe and Kate Pljaskovova, She Wins has the aim of closing the gender pay gap for generations to come. Through online courses, workshops and events they help to empower women to negotiate for what they are worth, while also offering consultancy and culture audits for businesses.
Tell us about She Wins.
We started She Wins when we realised that women find it much harder to advocate and negotiate for themselves than men do and that businesses often have biased hiring and promotion processes that benefit men over women. Our mission is to help empower women to earn their full value and teach business how to value and pay women fairly. We do that by running workshops and online courses for women and working directly with business to help them change their processes. We're also looking into ways how technology can help with these challenges on scale.
Why do you think women (and men) hold so much stress when it comes to negotiating a pay rise or promotion?
Your salary is linked to your value on the market and it can be very difficult to detach that from your self-worth. Women in particular find it hard because societal norms do not expect women to negotiate on their own behalf. They face a backlash from the other party (both men and women) and are made to feel selfish and pushy.
Do you think having more confidence at work can have a knock-on effect in other areas of life?
When you feel like you're succeeding at work it can definitely help you feel more confident to attempt other challenges in life or just help you feel happier and more grounded. One way to feel more confident at work is to identify your strengths and talents - this can also help you spot new opportunities in which you would excel.
What are your favourite ways to keep your body and mind well?
We both have different ways of keeping our mind and bodies well. Kate loves Crossfit and goes four times a week and likes to travel often and see new places. Whilst I enjoy yoga and have recently joined a choir, singing in a group is said to be really good for your state of mind and is a meditative practise too.
Clare's Top Tips for Negotiating at Work:
Preparing well for a negotiation is the key to boosting confidence. The more you know about what you're asking for and who you're negotiating with, the better armed you'll be for a successful negotiation.


Get a negotiation buddy. You can discuss the details of the negotiation with them and tell them what you're going to ask for so they can keep you accountable.


Try to keep calm and positive when the negotiation has started and you have much higher chance of being successful as stress is passed from one party to another and makes the whole process more difficult.
Please note that these interviews have been condensed and edited for length and clarity.