Regularly treating yourself to a massage has many benefits: it relaxes you, eases pain, and boosts your energy levels. Massages also stimulate the production of oxytocin (the 'hug hormone') and serotonin (the 'happiness hormone'). Unfortunately, hiring a masseur costs money. But a simple and economic solution could be closer than you think: have you ever considered a self-massage? Abhyanga – Sanskrit for 'massage of the whole body' – is the most famous type of Ayurvedic massage.


Abhyanga is a full-body massage which also involves massage of the head and face. It's important that you choose a massage oil that matches your dosha type. The Ritual of Ayurveda collection has been extended to include three new dry oils.


These luxury oils for body and hair are enriched with herbs and are tailored to suit the needs of each dosha type: VATA, KAPHA and PITTA. VATA relaxes the body and mind, KAPHA fills you with love and serenity, and PITTA provides happiness and energy. The dry oils are 100% natural, enriched with sweet almond oil and basil, and provide intense nourishment for your body and hair.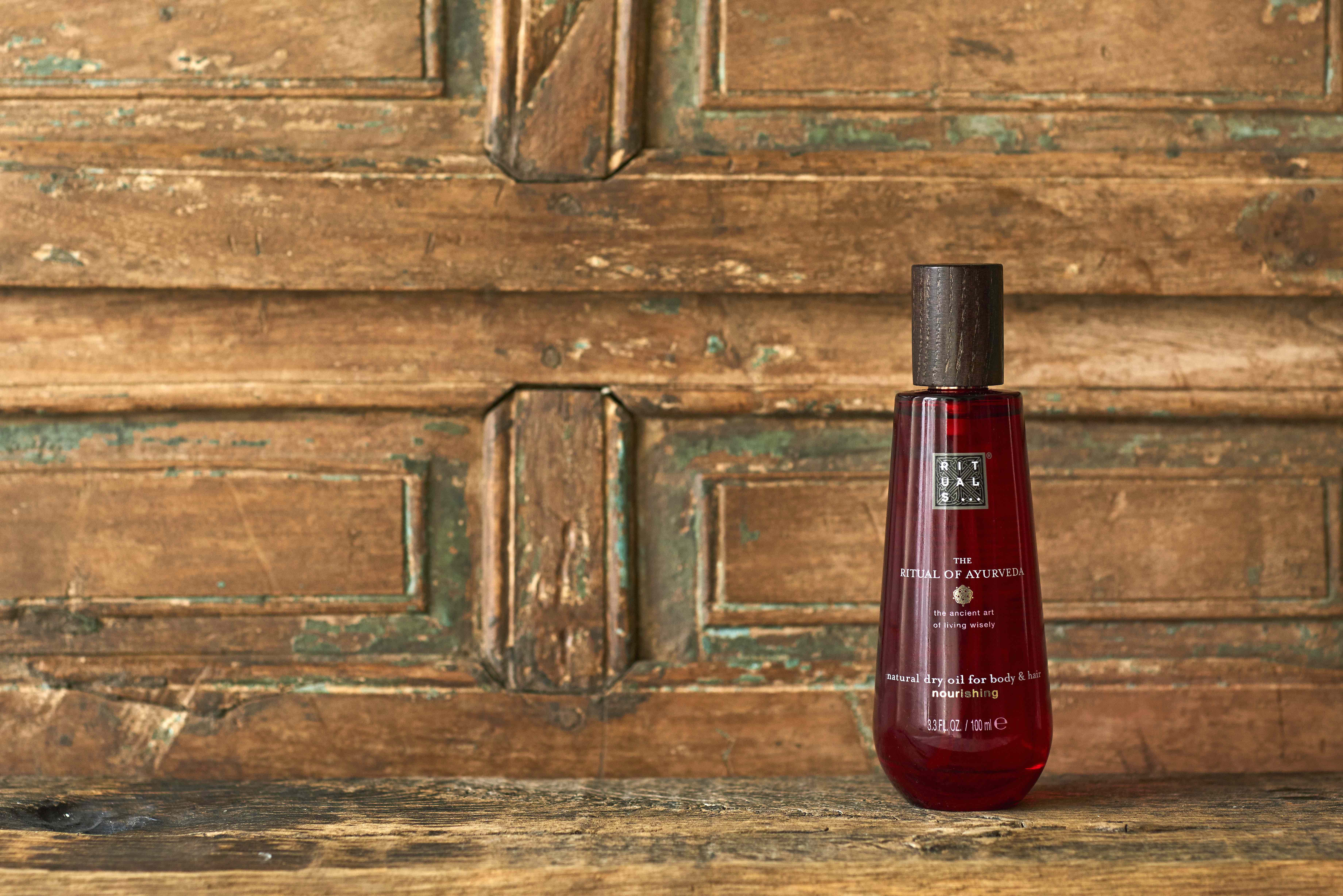 Steps to Follow for Abhyanga


To get the most out of your massage, you should find a warm, peaceful place.
Choose the oil that best suits the needs of your body and soul.
Place the sealed bottle of dry oil in a bowl of hot water to heat the oil. Apply a droplet of oil to your wrist to check the temperature – make sure the oil is not too hot.
Rub several drops of oil between the palms of your hands and massage your temples and scalp. Extend this over a couple of minutes.
Continue down to your face, massaging your forehead, temples, ears, cheeks, and jaw in a circular motion.
Continue moving downwards, massaging your whole body, in a circular motion focussing on your joints and making larger circular movements between the joints.
Massage your feet last. Once the massage is over, leave the oil to sink in for around 15-20 minutes.
You should then have a nice, hot shower and dry yourself off gently.