A chilling wind and freezing temperatures, constantly moving indoors, out and back again, and the hot air coming from your radiators: in the winter, your skin goes through the works. We all know the side-effects: dry, flaky skin, occasionally decorated with oh-so-attractive red patches. But if you adjust your skincare regimen for the cold months with these 6 tips, you'll get through winter and still keep your glow.
The winter makes your skin feel more vulnerable, so perhaps exfoliating seems a bit odd. However, it's actually remarkably beneficial to do during the colder months. When you use an exfoliator, you rid your skin of dead cells and make room for new ones. This makes your skin stronger and more resilient. Even more importantly, a good exfoliator ensures that your serums and creams are completely absorbed, which is precisely what your skin needs during winter.
It doesn't matter if you exfoliate in the morning or at night, as long as you do it the recommended 1-2 times per week. If you notice that your skin is tingling, patchy, red, or becoming drier, it's wise to do it less often with milder products. Your skin becomes more active after exfoliating and therefore needs more nutrition, so it's a good idea to supplement your skincare with a serum or ampoules.
2. Choose richer creams
The creams that you use in the summer might not be as suitable during winter. Because your skin gets drier, chances are that the more luxurious creams that are specially made for dry skin are a better bet. For extra protection, you might want to consider enhancing your regular skincare routine with a few drops of face oil. Another option is to apply a serum underneath your usual day cream.
3. Drink enough water
You might expect that you need less water during the winter than in the summer, and maybe you're even unconsciously drinking less or not feeling as thirsty. However, your skin actually needs more water, because hydration starts from the inside out. How much water you should drink depends on your age, height, weight, and how much you move during the day, but around 1.5 litres should do the trick. Trouble drinking water? Tea also counts towards that 1.5 litres. Green tea is full of antioxidants that are great for your skin and herbal tea is good for moisture balance.
4. Make good use of the night
Sleep is ideal for your skin. While you sleep, your skin repairs itself and produces new collagen. Make sure you get between 7-9 hours each night and use the opportunity to give your skin something extra. A good night cream is probably already a part of your skincare routine, but you can also choose a night balm.
5. Protecting your skin from the heater
Going between the cold outdoors and the heated indoors, and vice versa, is a true challenge for your skin. When you set the heat high, the humidity drops, which is absolutely disastrous for your skin. You can easily minimise the effects by placing a cup of water near your heater, or by purchasing a humidifier that will regulate the moisture in your home. We also recommend giving your skin a hydration boost anytime and anywhere with a hydrating mist that can even be used over your make-up.
6. Don't forget SPF during your winter holiday
Although there's less sunlight in winter, you still need to protect your skin. Rather than using a day cream with SPF (more and more evidence suggests that this clashes with the other active ingredients and negatively impacts the skin), consider using a sunscreen designed for your face. For those of you going away on a winter sports holiday, your skin and lips need extra protection, because snow and ice reflect more sunlight than water.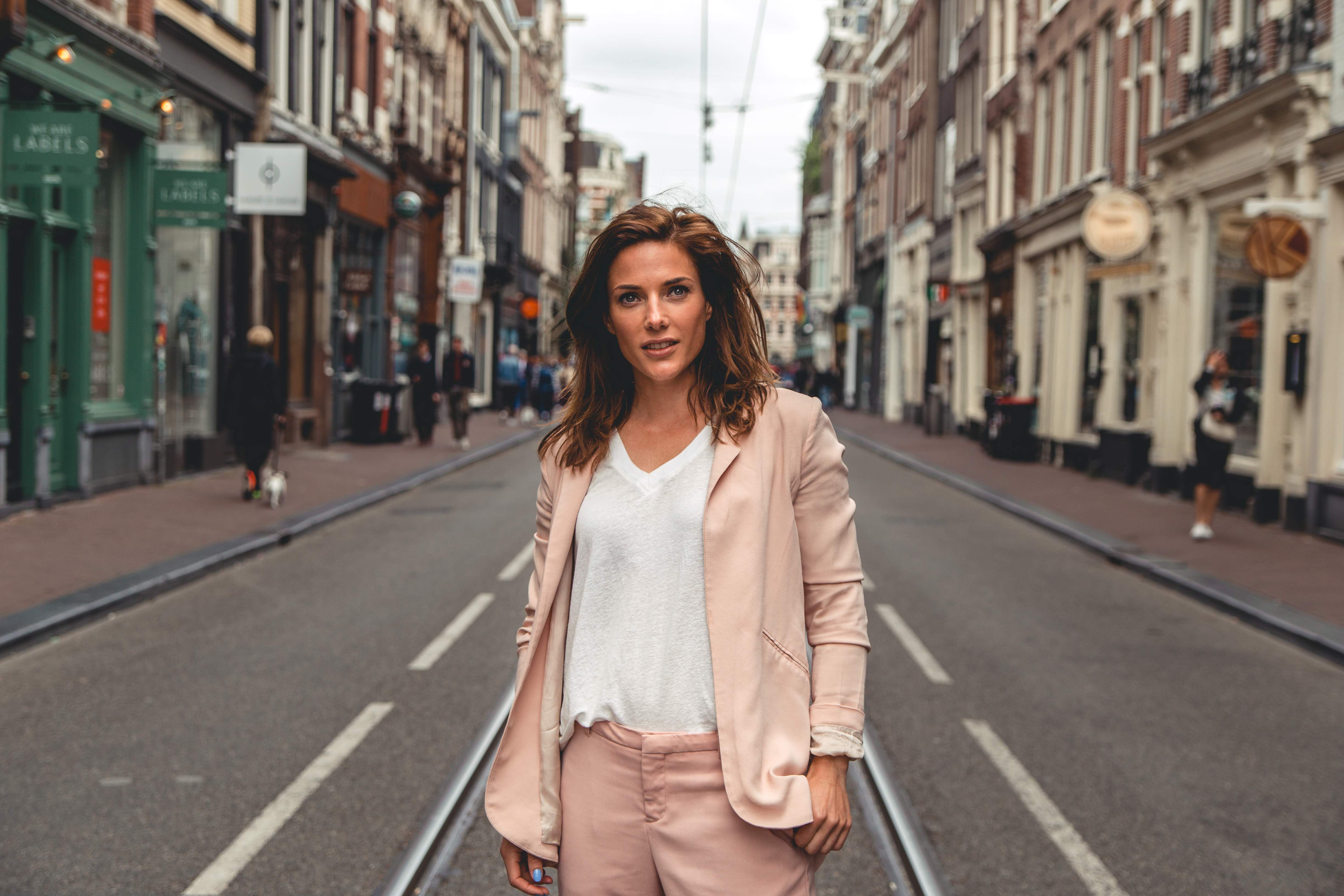 3 more tips from our expert
Want more tips for healthy and beautiful skin in winter? International Trainer and Content Creator Manon Schutter is responsible for creating all of Rituals' training programs and videos, as well as presenting at product launches and press events. We asked her to share her expert advice about winter skincare with us.
How do you adapt your skincare for the winter?

"I use richer products in the winter and am a huge fan of face oil. You don't need a lot, which is why it's so handy to take with you while travelling. Most importantly, it's a multi-purpose product, because I use it on my hands and cuticles as well."
What is your favourite Rituals product and why?
"I have several, but because I have to travel so much for my work, the ampoules are my absolute favourite. When I'm on short trips abroad, I use one every night. I also really like the eye lotion, because it fights signs of fatigue instantly and also restores moisture."
Do you have any lesser-known winter skincare secrets?
"One nice tip is using a sugar cube for dry lips. If you don't have any lip balm with you, you can rub a sugar cube over your lips, and this acts as a mild scrub and helps with hydration."