A stir fry featuring different green and leafy vegetables like spinach, chicory, and baby bok choy. The dressing is made from honey, garlic, soy sauce and roasted sesame seeds. Served with brown Basmati rice.
Recipe for 2 people
Preparation time: 40 minutes
Ingredients for vinaigrette
4 tbs soy sauce
2 tbs lime juice
2 tbs agave
1 tbs fresh ginger, finely chopped
1 clove of garlic, pressed or sliced very finely
1 tbs sesame oil
Ingredients for stir fry
150 g brown basmati rice
1 baby bok choy, halved
150 g wild spinach
2 heads of chicory, cut into quarters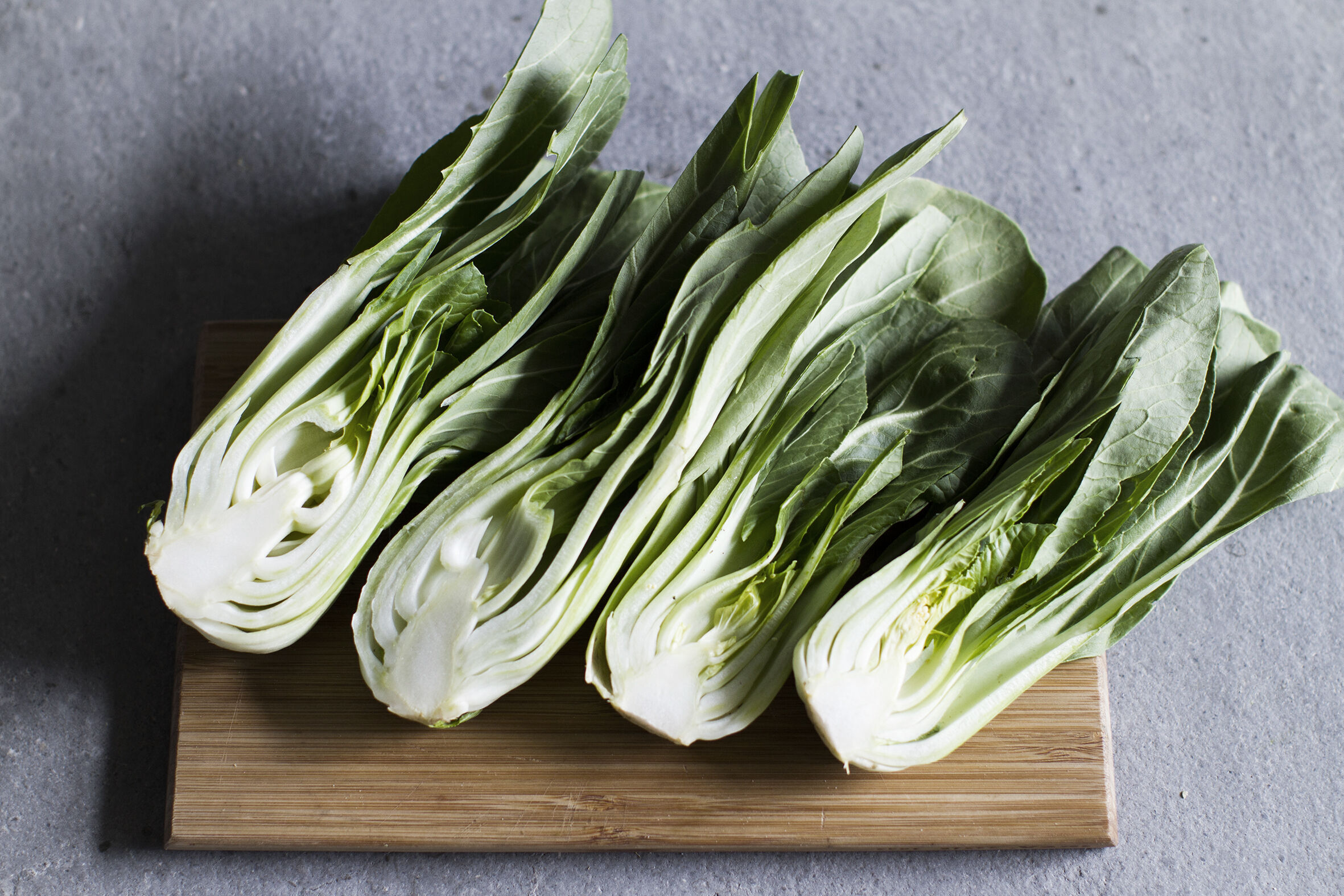 Preparation
1. Prepare the vinaigrette by mixing all the ingredients together.

2. Cook the rice as instructed on the packaging and let it sit under a lid. Heat 4 tbs of the vinaigrette in a pan and fry the chicory for a short time on high heat until it starts to colour—around 5 minutes. Then scoop the chicory onto a plate.

3. Clean the pan and then fry the bok choy the same way as the chicory. This should take around 4 minutes, because it colours very fast. Scoop the bok choy onto the plate with the chicory.

4. Clean the pan once more and fry the spinach in the same way as the other vegetables. Scoop this onto the plate with the chicory and bok choy.

5. Divide the rice onto 2 plates, add the vegetables and then drizzle the rest of the vinaigrette over it. Garnish liberally with freshly ground black pepper. Serve with a piece of lime.