Try our vegan twist on this breakfast delight with a blueberry and orange cream topping
French toast, Bombay toast, eggy bread – whatever you call it, we can all agree it's delicious. This dish is traditionally made from a bread-like brioche, soaked in an egg and cream mixture, then fried in butter. It's always a delight for the tastebuds but we've got a less calorific, vegan take on this recipe for you to try. Here's proof that a healthy diet doesn't need to exclude sweet treats.
This vegan recipe uses (frozen) bananas and plant-based milk or cream to deliver an indulgent texture. By using lots of fruit, the cream is packed with nutrients like antioxidants, minerals and vitamins too.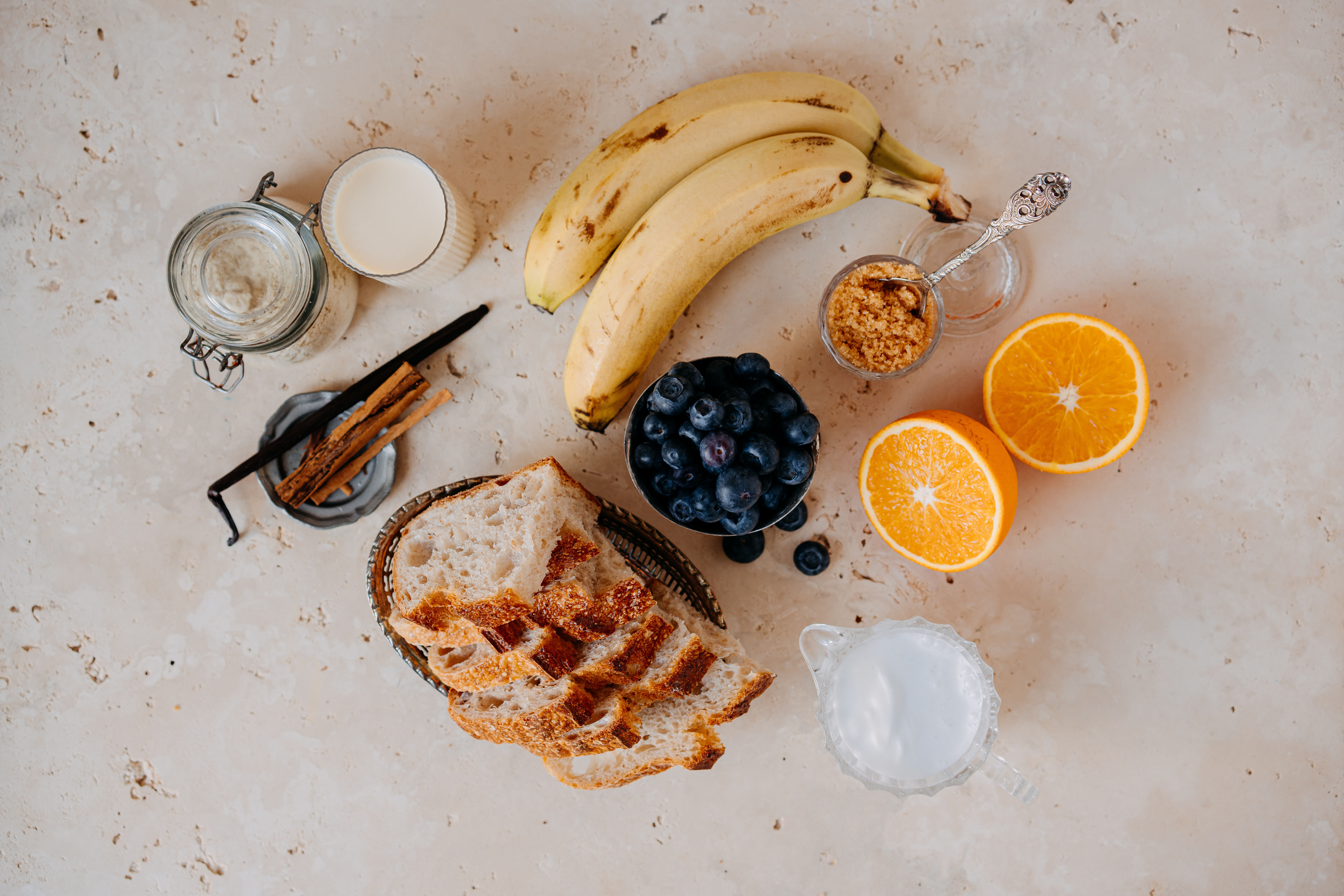 Number of serves:
4
Preparation time:
2 hours (or, ideally, overnight) for the frozen bananas
5 minutes for the batter
5 minutes for the cream
Cooking time
5 minutes
Ingredients:
Batter:
100ml plant-based milk

1 - 2 tsp Fairtrade cane sugar

2 tbsp chickpea flour

1 ripe banana

1 vanilla bean (seeded)

Cinnamon powder, to taste

4 slices of sourdough bread sliced 2-3 cm thick
Blueberry-orange cream
50ml coconut cream

250g frozen banana (roughly 2 bananas, sliced)

250g frozen blueberries

2 oranges juiced and zested*
* Can be replaced by approximately 150ml fresh orange juice.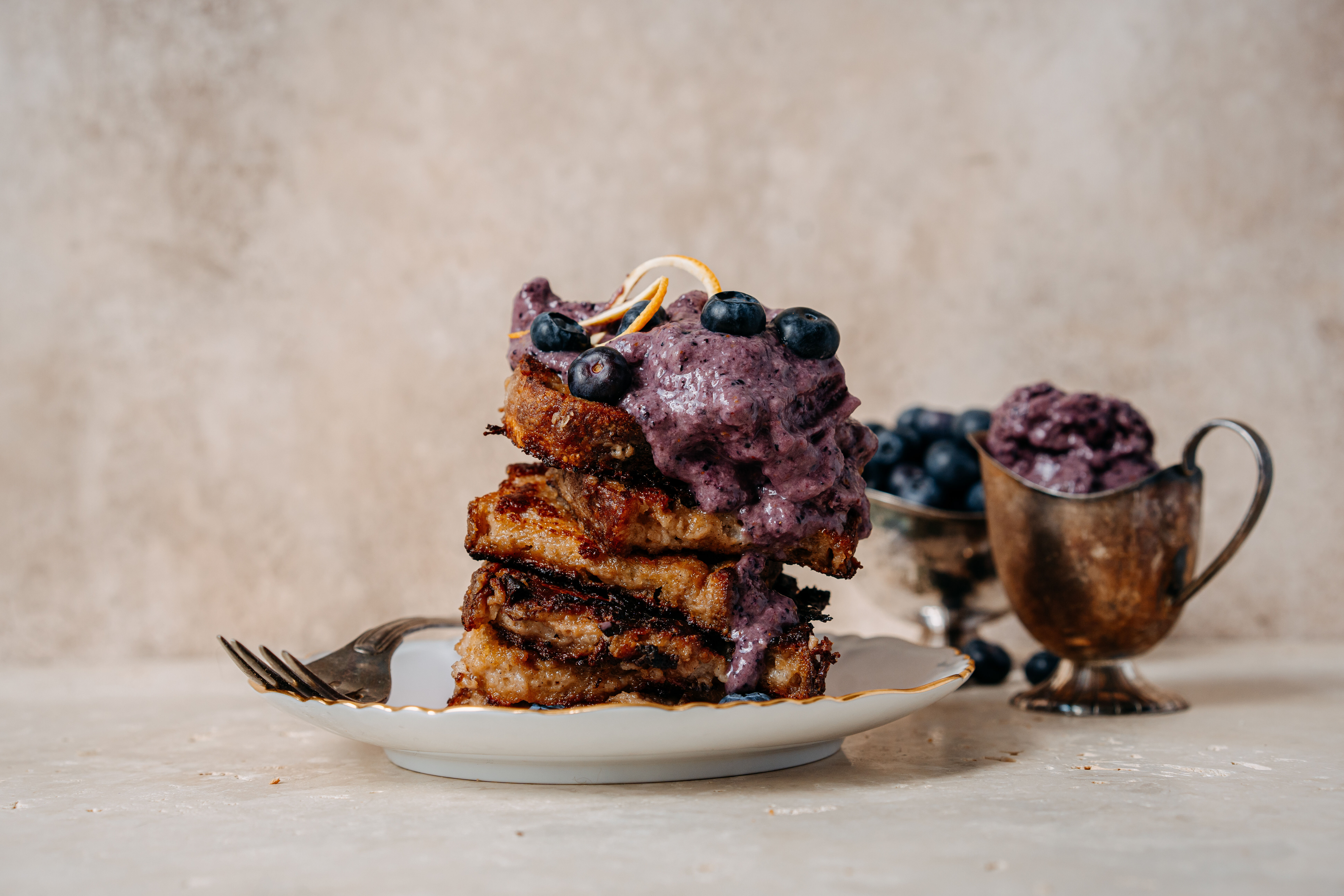 Preparations:
French toast:
Mix all the ingredients for batter together with a whisk or in a blender.
Dip both sides of bread in the batter.
Let it soak in for minimum 1-2 minutes, max 30 minutes. (Longer time allows the bread to soak up more of the batter, but requires more time frying.)
Heat up the frying pan (preferably an iron skillet) over a medium heat.
Add vegan butter/coconut oil and fry the soaked bread until crispy and golden brown on the outside.
Blueberry-orange cream:
Peel, then slice the bananas and freeze for at least 2 hours, preferably overnight. This helps in making the cream creamier.
Juice 2 oranges in a cup.
Process all the ingredients except the orange in a blender, until thick and creamy.
Add orange juice and blend for about 5 -10 seconds more.
To Serve:
Top the French toast with a nice spoonful of your cream.
Finish with orange zest.
Enjoy.