It's been a while – two years – since our last print magazine hit stores and finally, we have a new 2022 edition for you. Available from 1 March in-stores and online - with a minimum spend - the magazine has two beautiful covers and is one half magazine, one half brochure.
The Art of Soulful Living
Starting with the white cover embellished with a golden compass, you'll find The Art of Soulful Living, a section dedicated to captivating content and beautiful imagery.
You will learn about our new philosophy The Art of Soulful Living, that will set you on a path to personal wellbeing. On these pages we share handy tips and useful exercises to try at home, whether you'd like to experience more joy, are craving moments of mindfulness, or want to find your purpose in life. "The Art of Soulful Living is a compass that helps you to pay attention not only to body and mind, but especially the soul. Because we believe that when the three are aligned and in harmony, you unlock the key to your wellbeing," explains our Creative Director, Dagmar Brusse.
Peruse the pages further and you'll discover useful guides to self-reflection and meditation, to support you in this chaotic and ever-changing world. You'll also find a handy article on The Importance of Sleep with tips and tricks to help you get a restful night's slumber. There are delicious and nourishing recipes from Rouhi, our restaurant situated in our flagship store - House of Rituals, Amsterdam. Plus, lots more inspiring stories and insights into our path to sustainable wellbeing, including our recent B Corp certification.
House of Rituals: The Brochure
Flip the magazine over and, on the other side, you'll find a black cover with a beautiful gold illustration of the jewel in Rituals' crown – our flagship store, House of Rituals. Opened in 2020, to celebrate the 20th anniversary of Rituals, the new shopping concept is so beautiful that it fast became considered, by industry experts, as one of the top 10 best stores in the world.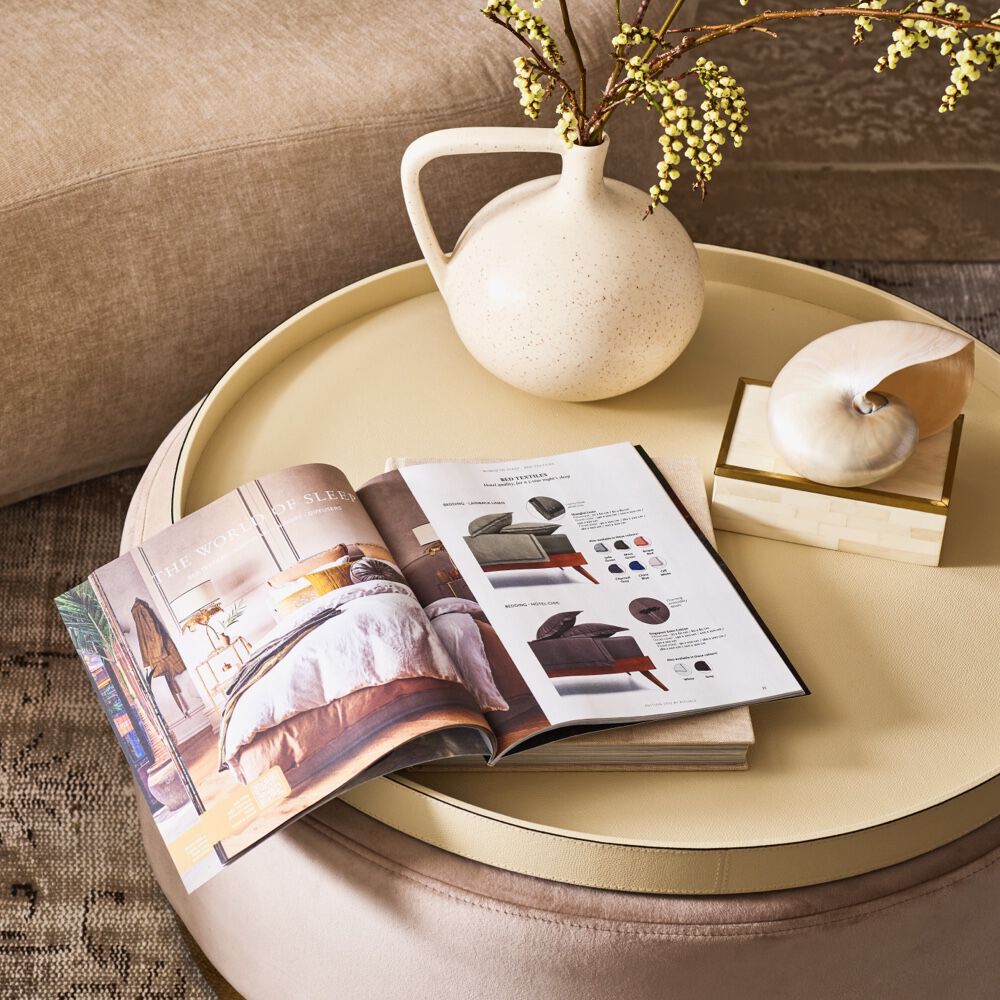 Inside the magazine you'll be taken on a journey through all the store has to offer, from the world's first Mind Spa to our beautiful restaurant and luxury products, that will bring a little tranquility and spa-like calm to your home. Whether you're after chic bedding, eye-catching options for scenting your home, sleepwear or gifts, the brochure will be a source of inspiration and is a useful guide whether you want to visit the store or shop online. Plus, there are handy QR codes so you can book spa treatments or shop directly from the pages.
So be sure to get your hands on a copy, get comfortable and enjoy - happy reading!