Scent has the power to evoke all kinds of positive emotions. No wonder, then, that the way your house smells can influence your day-to-day life. Your home is your sanctuary, so make it smell like one. Here are some fragrance suggestions that are certain to boost well-being at home.


A separate scent for every room
The first law of home fragrance is to limit it to one scent per room. If you've ever lit a vanilla scented candle to mask the smell of last night's Chinese food and then sprayed something musky around for good measure, then you know what we're talking about. All those competing smells are not a treat for the nose.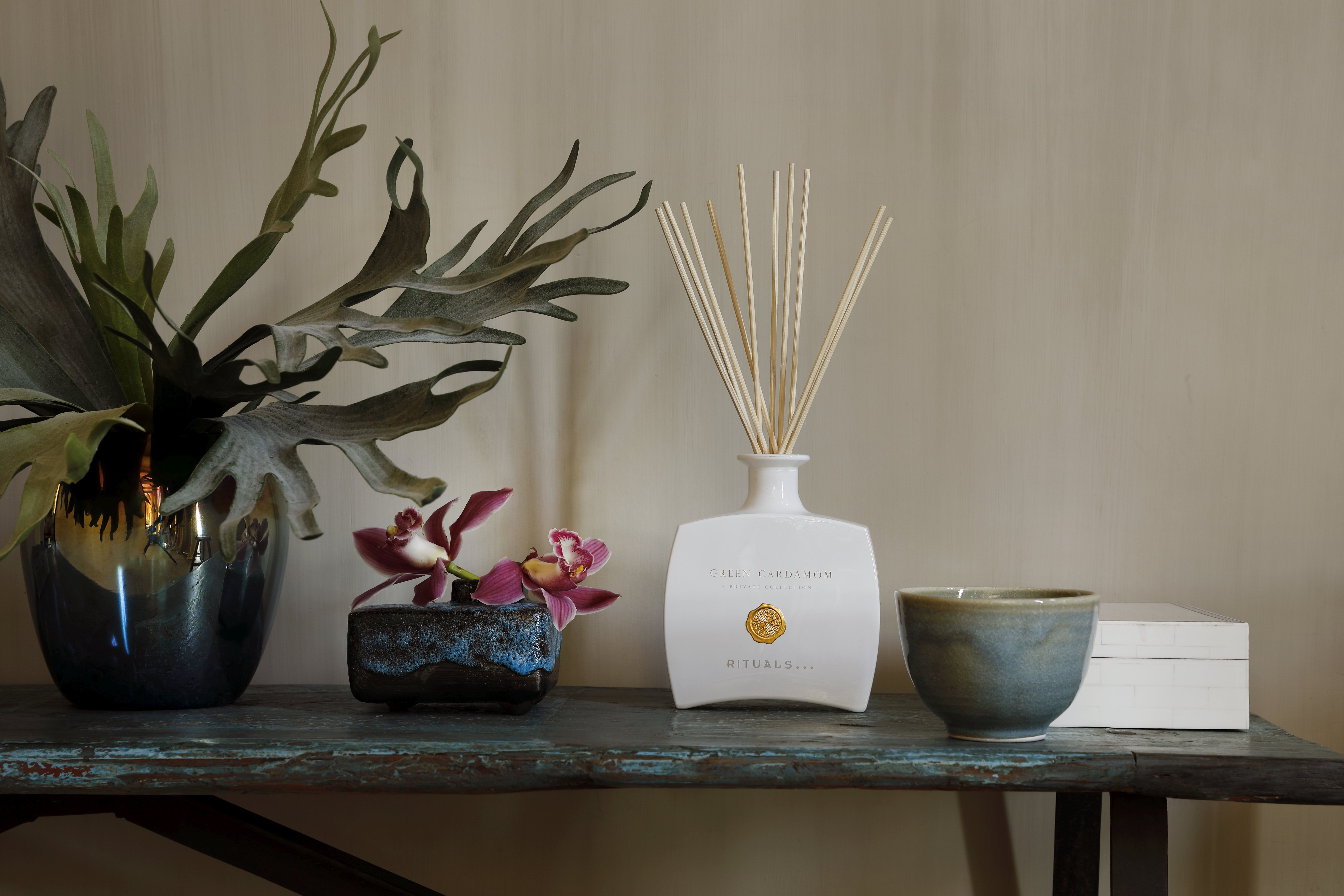 (Almost) anything goes in the living room
You can get away with just about any pleasant scent in the living room, as long as it's on the subtle side. Florals are a good choice if you want to put yourself and your guests at ease. For more festive occasions, feel free to mix it up a bit--like pine at Christmastime.
Citrus is what's cooking in the kitchen
The kitchen will always be home to a variety of food smells, but nothing cuts through these better than notes of citrus. Go for something with orange or lemon for freshness.
Sleep sweetly with lavender
The smell of this plant is associated with rest and relaxation, so scenting your bedroom with it is always a good idea. Other florals like white lotus can also soothe the senses. Another item every bedroom sanctuary should contain are scented candles —they're not only are a treat for the nose, but also make the room appear more cozy.
Keep it clean in the bathroom
The room in your house that is probably the most in need of scenting, the bathroom is best-served with clean scents like those resembling the ocean or crisp linen.
Stimulate with cinnamon or mint
These are known to enhance concentration and make you more alert, so they're perfect for your home office.

Rituals believes that fragrance has an undeniable impact on relaxation and well-being. That's why we offer a variety of stylish ways to naturally scent your surroundings. From our fragrance sticks to parfum d'interieur to maître du parfum, you can enjoy the scent of your favourite Ritual in every room of your home. And that's sure to boost your mood no matter where you are in the house.