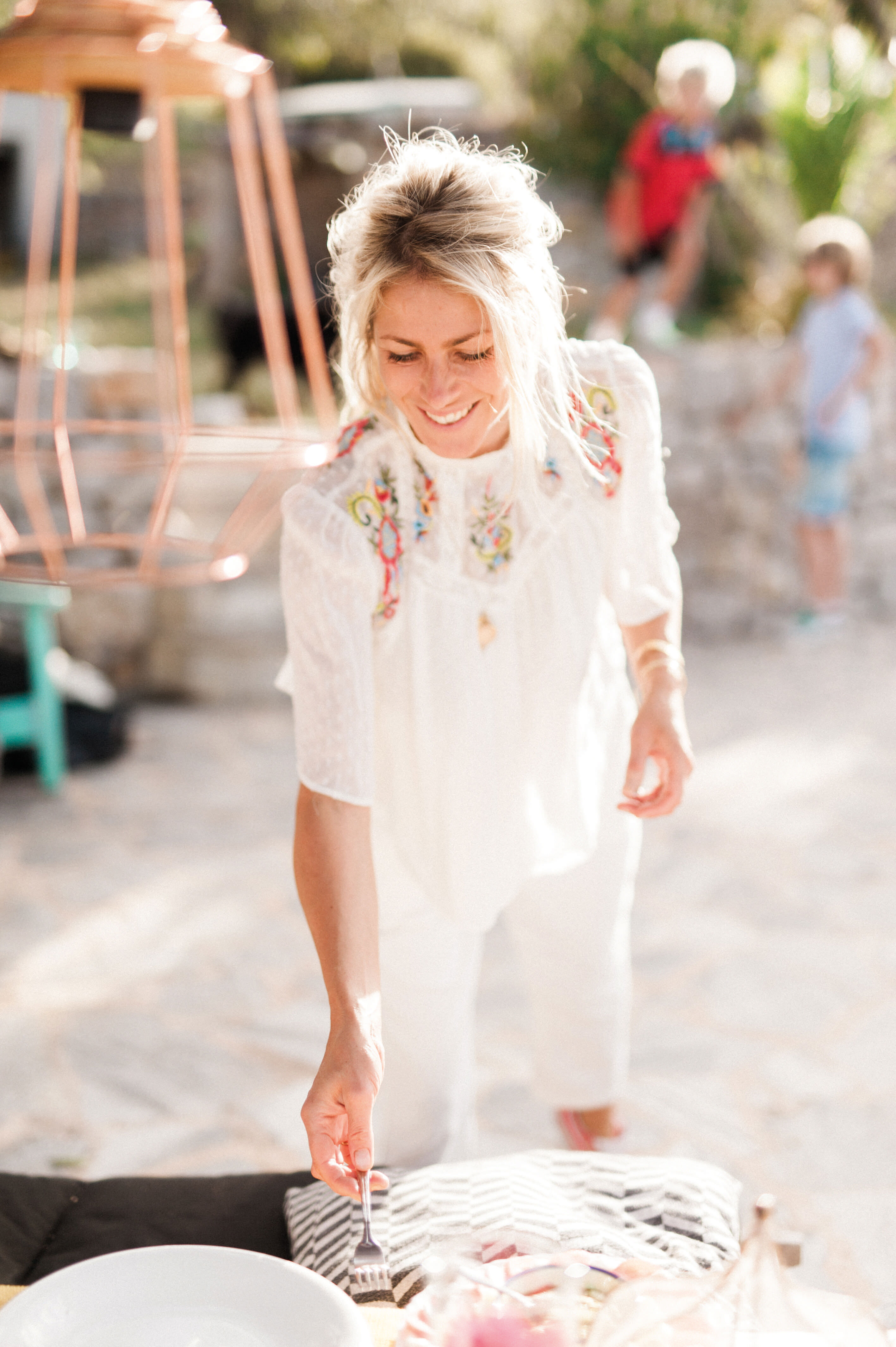 Rituals talks with Mirjam Leslie-Pringle: cookbook author, photographer and owner of the popular vegetarian recipe blog veggieverymuch.com. Born and raised in the Netherlands, Mirjam left Amsterdam three years ago with her family to start a new adventure on the island of Ibiza. Her second cookbook, titled World of Veggies, contains 100 classic vegetarian recipes from all over the world. Together with her husband, three kids, four horses, three dogs and a cat, Mirjam's days are filled with work, fun, and of course, healthy and delicious food.
Along with your successful blog, cookbook and your food photography business, you're currently working on opening a new store on Ibiza. Could you tell us a little bit about that?

We recently rented a great property in the town where we live, and soon we're going to open a concept store. Very hip Dutch, for sure, but we thought San Juan could use a boost! We're going to sell quality clothing brands, a lot of which are Scandinavian, along with interior design products, jewelry, art, and cool clothes for kids. We'll also have two super cool hair dressers from the Netherlands and a wonderful coffee bar with good coffee, fresh juices, breakfast, bites and drinks. So yeah, we'll be keeping ourselves busy!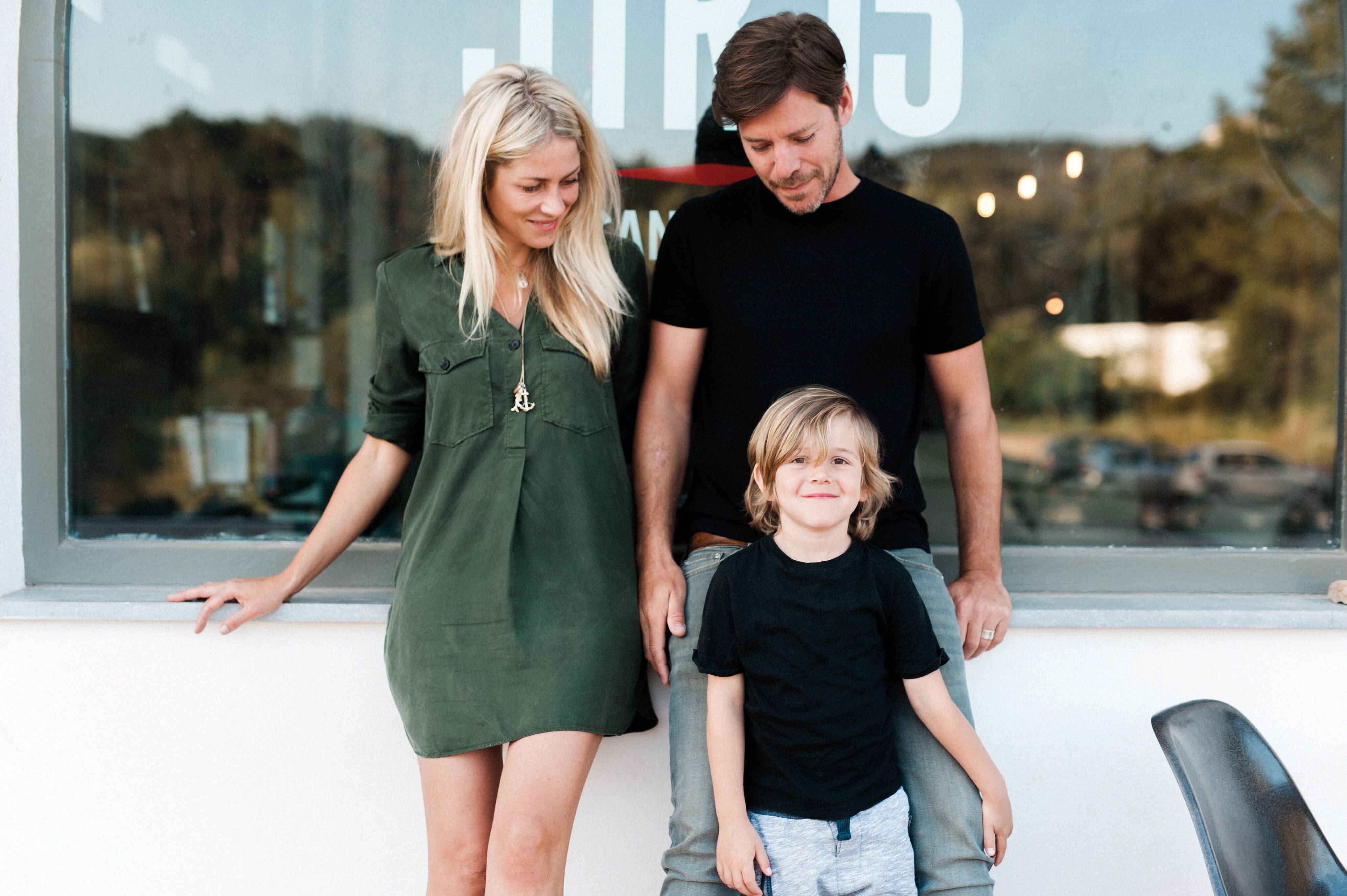 It does sound like you have a lot of projects going on. What drives you to embark on these new professional journeys?

I love to build things from the ground up, preferably together with my husband. Not because we want or need to continuously do new things, but because it seems like the logical next step in what we're already doing. Along with food photography, I also do portraits—ones where I take two different faces and combine them into one. It's called "Together as One." It's still going incredibly well and I fly for a weekend every two months back and forth to the Netherlands where I take the portraits. But thanks to our new store I've also found a good place to do that on Ibiza.
What does a typical day in the life of Mirjam look like?

Our day begins early. We're out of bed at 6:30 am. All of the kids attend a different school. The oldest has to be brought into town where he can catch a bus to the city. Around ten minutes through the mountains. And back again, of course. But my husband Nicolaas does that. And I stand there making "healthy pancakes" like a woman possessed. Because that is actually the only thing they all like to eat so early in the morning. Organic, whole-wheat flour, oatmeal, soy or almond flour, whatever we have, and free range eggs. There's no better way to start the day!

Then my daughter grabs the bus that stops just outside our door (in the middle of nowhere, indeed!) and afterwards I take a shower. After that all of the animals need to eat, and every morning I make a fresh smoothie for Nicolaas and me. At 9 am I bring the littlest one to school. It depends on what I have to do, but that's when my day really starts. I start editing photos, or writing, or taking pictures. Or I fly to Barcelona where I buy things for the store. That's so great: when you live on one of the islands, you fly half price to the rest of Spain!
You seem pretty busy. Do you think you've found the right balance between work and private life?

Yes, we're definitely busy, but only with the things that we're crazy about. And coming home is always its own party. I love that we have so many animals that we can give a good life to, to ride horses through the mountains or to the beach, or for example to be busy in our kitchen garden harvesting serious melons.
Speaking of coming home, what is your favourite place in your house?

My favourite space in the house is probably my bed: rest! After a long, exciting day, to just do nothing, or at most read a book for a little bit.
That's completely relatable. Finally, we at Rituals want to know: what are your daily habits and why?

Sometimes before I go to sleep, I make a warm mug of Golden Milk, based on almond milk and turmeric. This is an old Ayurvedic drink and aside from being incredibly healthy, it is also very warming. The turmeric has to be mixed with pepper and oil to properly dissolve, and this makes it deliciously spicy. You're guaranteed a good night's sleep!