Do you recognise this? When you go outside for your daily stroll to the supermarket, you get overwhelmed by all the traffic noise as soon as you open the door. But luckily you have your AirPods on you, so you persistently walk on whilst ignoring it. Once arrived, it feels like the shop radio is being played at full volume, and the crying baby in aisle 3 sits in your own shopping cart.
Or how about this? When entering a room with unfamiliar people, within a split second you know that the girl in red is very upset and that the guy in the suit is nervous. If you can identify with these scenarios then it's likely that you are Highly Sensitive Person (HSP), hyper-aware of people's feelings, sound and light.
What exactly is high sensitivity and how can you best deal with it? Find out if you're an HSP and how to acknowledge your sensitiveness as a strength. Read on and discover everything you need to know to go through life with a peaceful mind.
The history of HSP
As described above, highly sensitive people are super alert to everything that happens around them. They pick up on everything, from images and sounds to the emotions of others and the atmosphere in the rooms they enter. In other words, they have their antennae set to the highest gear at all times. But who defined the term HSP?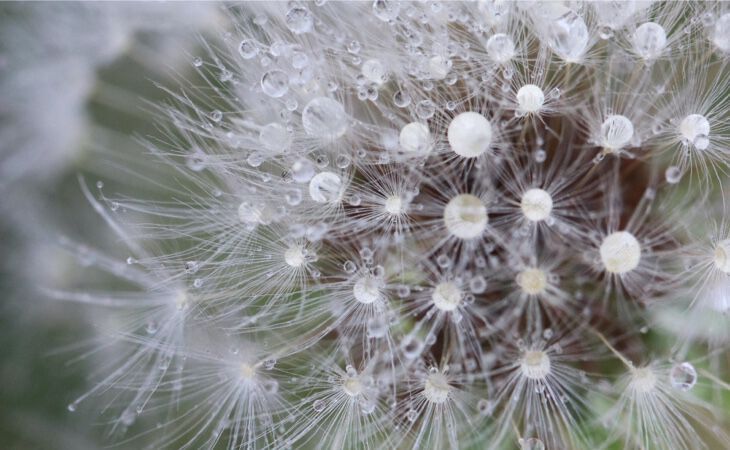 In 1996, psychotherapist and an HSP herself, Elaine Aron, published the book Highly Sensitive Persons. She combined scientific research with her experiences as a therapist, which makes the book useful for both Highly Sensitive People and for those who have HSPs in their life. This book has been an eye-opener for many, since masses of sensitive people recognised themselves in the book. It contains clear tips and advice for dealing with high sensitivity, how to get rid of your insecurity and how to find a new social balance. In short: through this book an awareness and understanding and name for HSPs was born. Not sure if you tick the 'HSP boxes'? Fill in this quick survey at Psychology Magazine and you'll know within a few minutes.
Introvert or Extravert
In general, there are two types of highly sensitive people: the largest group, about 70 percent, is quiet and introverted. They feel comfortable living a reasonably balanced life, with the least possible risk. On Saturdays they would rather spend their afternoon in a park, than going for a shopping spree in the busy city centre. Introverted HSPs simply don't like to be in big crowds with too much stimuli.
The other group, about 30 percent, has a need for new experiences and excitement and is very extroverted. This group loves company, has an active social life, is quickly bored, and has a great need for more stimulation. The problem these people encounter is that they are very open, but because of their depth of processing, they are tired more quickly and in need of rest. The balance is therefore more difficult to find for an extrovert HSP. They will always have an inner struggle between taking a rest and wanting to experience as much as they can. It is often the case that the young extrovert HSPs love to dance their socks off at a festival and really let themselves go. They are also more likely to have a full agenda with appointments because they don't like to be alone. Afterwards, they will, like the introverted HSP, be tired and over-stimulated and need time to process everything because they experience life so intensely.
So, if you are an introverted or extraverted HSP, always listen to your body. If you feel that you really need some quiet time for yourself, act on it. Light up a scented candle, cook your favourite comfort food, roll out your yoga mat for a relaxing flow, or go for a stroll in a (peaceful) park. Whatever works for you.
Dealing with High Sensitivity
In our hectic lives, it seems that being highly sensitive only has disadvantages. Everyone is busy, spontaneous and sociable. It can be difficult for HSPs to find their place in this and to be understood by people who do not take their sensitivity into account. This results in tension that can arise at work and in relationships. Highly sensitive people often suffer from mood swings, depression and anxiety.
First of all: being highly sensitive is not something you need to 'cure'. Remember that, after all, it actually a very positive characteristic to be aware of those around you and your surroundings. There is evidence that HSPs who had a happy childhood have better mental and physical health than non-HSPs. In negative situations, you are more vulnerable but in a positive environment you can actually reach heights that others will never reach. So, learning how to see your sensitivity as a strength, is key.
Below we reveal practical tips & tricks on how to deal with high sensitivity:
Learn to relax, for example, through meditation or yoga. Find something that works for you. Remember, relaxation shouldn't take any effort.
Keep your surroundings clean and decluttered: since you need to be cautious with too much stimuli, try to store all your stuff away. This applies especially to spaces where you work and rest.
Don't do too many things at once. Try to stick to this golden rule: only start with a new task/thing when you finished the first one. Keep daily life simple, and you will feel calmer.
Take time for yourself. Withdraw to rest and get enough sleep. Remember: you're not boring, you're just taking care of yourself.
Drink less coffee. Yes, it will totally help you through days when you feel a bit tired, but it also causes an intense adrenaline rush. And that is the opposite of what you need.
Be clear about your limits. Tip: before going for some drinks, let your friends know in advance that you can only stay out until 8PM. This ensures that you do not disappoint them last minute (and you don't feel bad about leaving, win-win!).
Accept that you are highly sensitive, be patient with yourself and listen to your body.

In general, it is very important to listen to your body and take enough rest. Can you use something extra to reach that zen-mode? The Ritual of Jing helps you find your path to inner peace and cultivate the art of calm and tranquility. Create a personal sanctuary and achieve deep relaxation and restful sleep with meaningful routines.