Little gem is a lesser-known type of lettuce that most resembles romaine. It is sweet and compact and adds extra texture to this Japanese-inspired soup. Shiitake mushrooms have a meatier texture than most mushrooms, making them more filling.

Recipe for 2 people
Preparation time: 20 minutes


Ingredients
100 g soba noodles
700 ml water
1 cube vegetable bouillon
1 heaping tsp grated ginger
3 tbs soy sauce
1 tsp Chinese 5 Spice
100 g shiitake mushrooms
1 tbs olive oil
pepper and salt
two small handfuls of bean sprouts
1 to 2 heads of little gem lettuce in thin slices, cut lengthwise
a small handful of fresh coriander, just the leaves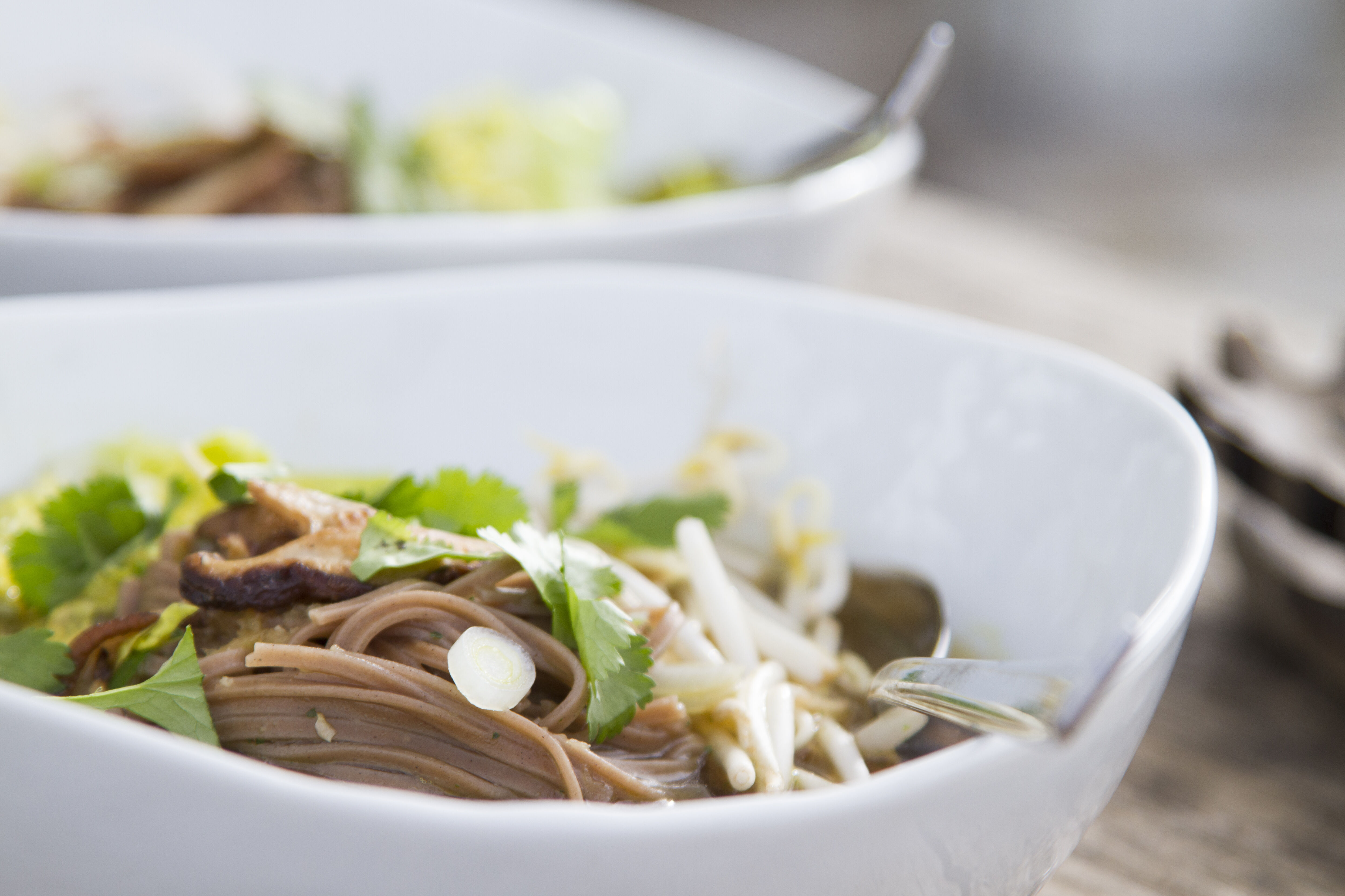 Preparation
1. Prepare the soba noodles as instructed on the package. Rinse them thoroughly with cold water and let them rest a while.

2. Heat the water, add the bouillon, grated ginger, the soy sauce and the Chinese 5 spice and bring it to a gentle boil.

3. Meanwhile, slice the shiitake mushrooms into slices and cook them in the olive oil until they start to colour nicely. Season with salt and pepper to taste.

4. Arrange the noodles, shiitake mushrooms, the little gem lettuce and the bean sprouts into a nest in the dish and pour the boiling bouillon over it. Garnish with the coriander and serve immediately.