The star of this salad is the lima beans, which are rich in dietary fiber and help lower your cholesterol. In addition, the walnuts are heart-healthy and contain lots of Omega-3. A delicious and healthy start to any meal.

Recipe for 2 people
Preparation time: 15 minutes

Ingredients
300 g lima beans
30 g butter
50 g kale, cut finely
2 tbs olive oil for cooking
1 tsp freshly grated ginger
1 clove of garlic, pressed
4 tbs exra virgin olive oil
1 handful of chopped walnuts to garnish
zest from a ½ lime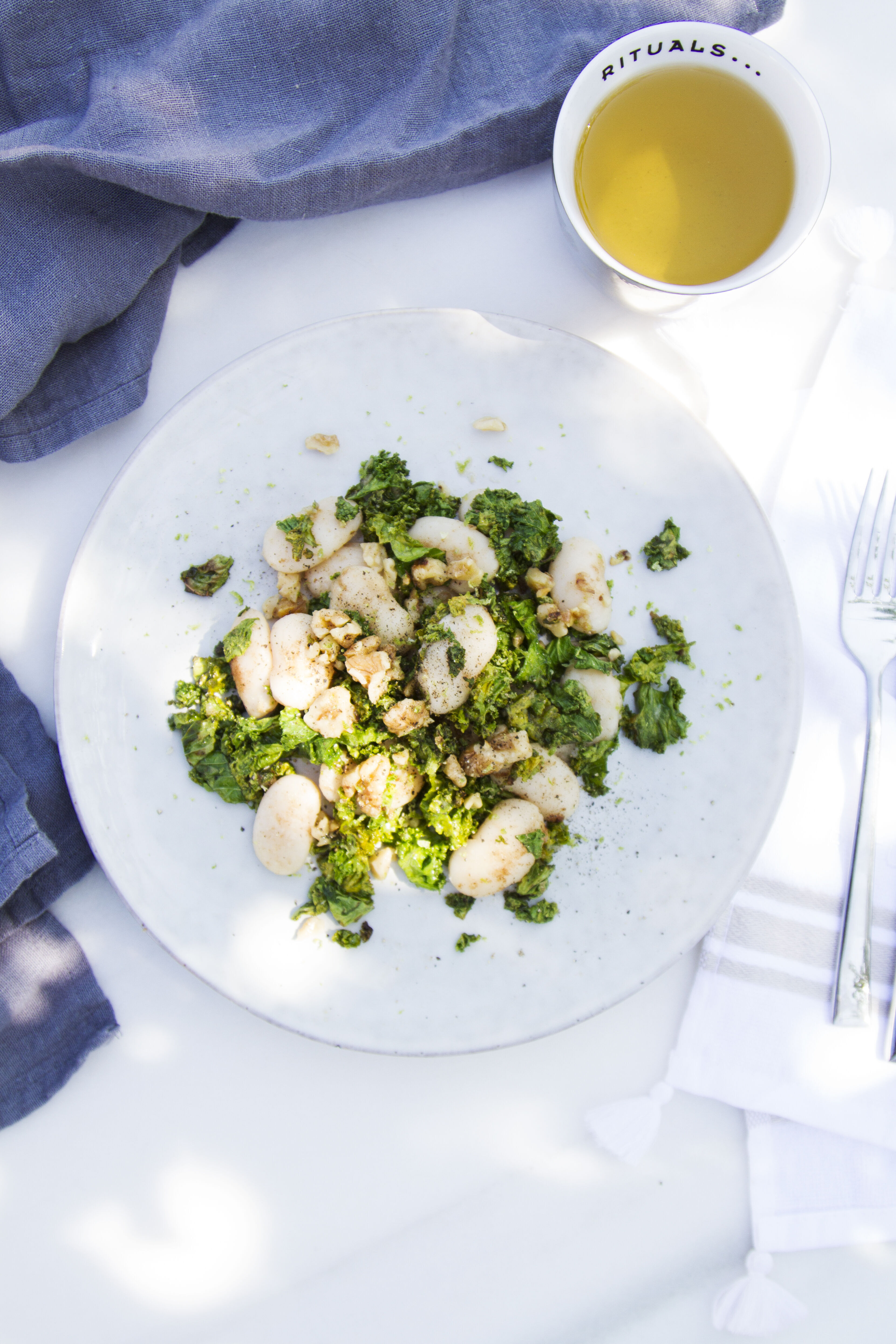 Preparation
1. Rinse the lima beans off with water in a colander and let them drain. (The rinsing is to prevent them from burning).

2. Heat the olive oil in a pan and stir the kale in on a high flame until it begins to colour a bit. Add the garlic and the ginger, turn the heat down a bit lower and stir it for a few minutes. Set this aside.

3. Heat the pan again, now with butter. When the butter starts to turn a bit brown, add the beans and cook them on high heat until they start to turn light brown.

4. Stir the kale in, and season it with salt and pepper to taste. Garnish with the walnuts and the lime zest.