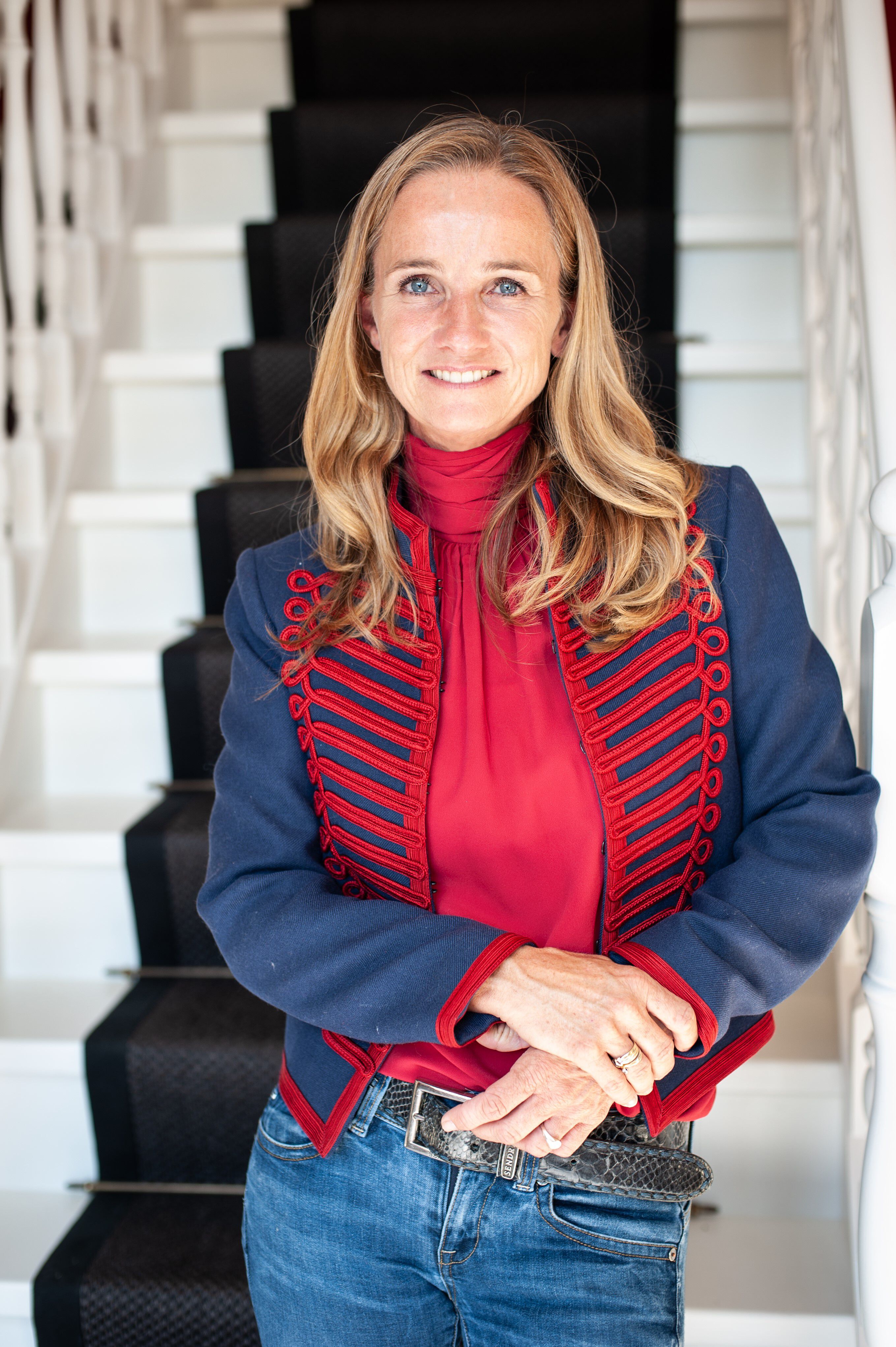 Colour your world with love, happiness and fun. Dagmar Brusse, Creative Director of Rituals and mother of 4 teenage daughters, hopes that The Ritual of Holi will inspire young people to give this a try. She shares what makes this new collection so special, the inspiration behind it, and of course, her personal routines.

Like the rest of the Rituals collections, The Ritual of Holi is based on an Asian tradition. What is Holi, exactly?

It is an ancient, colourful festival from India. It's all about joy. People have fun throwing coloured powders at each other and by the end of the day, everybody looks the same. And that is the real idea: because during those 3 days of celebration, all social boundaries fall away. Whatever your status, age, education or religion, everyone is equal. It celebrates love, reconnecting with people and having a good time. But it's also about resolving any problems with friends and family, so you can start the year with a clean slate.



One thing that sets The Ritual of Holi apart is how it promotes fun and self-acceptance. Can you tell us a bit about this?

The products in this line are not only awesome, colourful and supercool, they are meant to inspire Holi lots of fun whenever you use them. What is really special is that we co-created the collection with teens. They inspired us by telling us how they look at products and what they like. In return, we want to inspire this younger generation—that is really struggling with all that pressure to have the perfect, Instagrammable life—to realise that you are awesome just the way you are. That life shouldn't be so serious, but rather seriously fun. And that you are meant to be real, not perfect. The acceptance of who you are and showing your true colours—that's where you'll eventually find confidence and happiness. That's the most important thing in the world, for any person, wouldn't you agree?


The acceptance of who you are and showing your true colours—that's where you'll eventually find confidence and happiness.

Was it a challenge to design a campaign around this new collection, considering how different it is from the rest? How did you go about it?

Given the theme, it was very important to me that it was as real and as much fun as possible. That's why we chose real girls, not models, as the ambassadors for the campaign—to emphasise the message. The most challenging part was probably beforehand, when you don't know how things will go and are hoping it all works out for the best. The girls had never been in front of a camera before. But as you can see in our behind the scenes video, our Holi ambassadors Cato and Tamar did an absolutely amazing job. I am really proud of them; they were so professional. And we had so much fun with the whole crew.




Needless to say, our innovation team did an awesome job with this brand new collection: every product is surprising and packed with the intention to bring tons of fun. And what is truly unique is that we co-developed and co-designed the collection with teens. After all, is there anybody better to tell us what they like?

I'm a big fan of the whole collection, but if I have to choose just one favourite it definitely would be the Holi Crackle body mousse. It's a skin nourisher that actually crackles and tickles when you apply it, and it has a cooling effect. Trying it puts an instant smile on everybody's face. And that's what we wish to achieve.


As the mother of four teenage daughters, do you feel personally invested in The Ritual of Holi?

I have experienced first-hand what happens when your kid is really unhappy. You watch your child transform from a bubbly, happy person into a quiet, withdrawn and moody girl. And you feel so powerless that you can't help her. My daughter came out of that unhappy place eventually. But sadly, our story is not an isolated one.

Kids these days experience a lot of pressure. We think this younger generation has it all: instant access to anything on and offline, great education and all the chances to enrich personal development. But this mentality comes with a price: stress. And that has no place in a teenager's life, or in any life, for that matter.

And of course, we haven't designed The Ritual of Holi to help prevent psychological problems, that would be ridiculous. But showering with a funky foam flower, taking a fizzy pink bath or throwing your shower jelly at the shower wall might make all those routines a lot more fun. And it might help them relax a little more. Having a spa night together with friends and laughing at each other's silly rubber mask faces could bring more joy than those 2 second Snapchat moments. So, let's promote the power of fun. The power of connecting in the real world, instead of your online world. The power of being real, instead of perfect. Let's promote that you should accept yourself, just the way you are, simply because it makes life easier, less stressful and more fun. It might be a long shot, but at least we can try.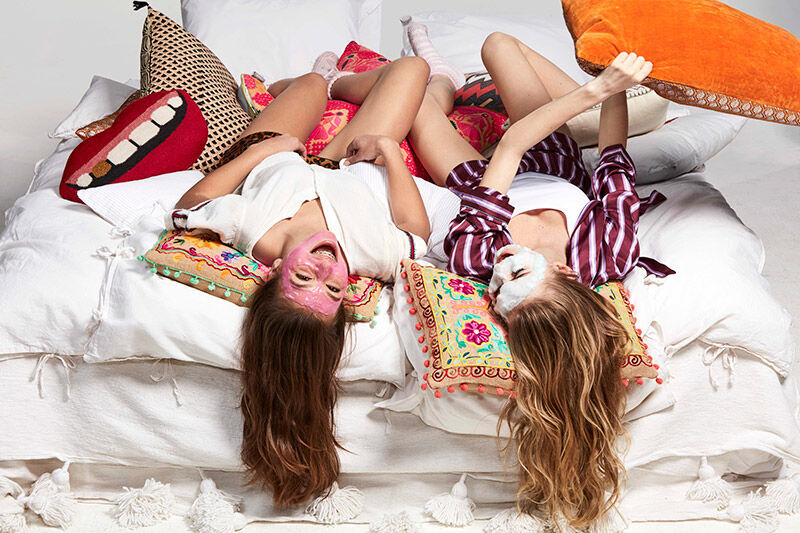 Unlike most cosmetics companies, Rituals has a definite spiritual side. Why is this so relevant?

To me, spirituality can be seen as the essence of humanity; it is life at its very core. Sadly, most of us in the modern western world have gotten out of touch with it, yet I believe spirituality is essential to your emotional and physical well-being. I get inspired by the philosophies of Osho, Sadghuru, Alan Watts, Rumi and Kahlil Gibran because their words resonate with my own search for more meaning and purpose. I try to adapt aspects of their wisdoms into my own life.

Rituals has always promoted the idea that you need to slow down, to find that moment of reflection where you can align body, mind and soul. Where you can find out what makes your soul, your heart, happy. Because finding this, is what brings you fulfilment.

We aim to promote more awareness of this by inspiring a lifestyle with luxury products that help you find a moment to reconnect with what your soul and heart need at their core. Call it spirituality if you like; I think it is living with a little more attention.
To me, spirituality can be seen as the essence of humanity; it is life at its very core. Sadly, most of us in the modern western world have gotten out of touch with it, yet I believe spirituality is essential to your emotional and physical well-being.

As Creative Director, how do you slow down and "live the brand?"

If I feel passionate about something, I will pour my heart and soul into it. I am a creator. I love to create things whether this is painting furniture, working in my garden, adding to the interior of my home, creating visual art or writing. I love my job, so that can offer challenges on a personal front. It can consume me completely, so I need to be aware of that and unplug from work and make myself available completely for my family. Not just when the girls need me, but at any time.

To slow down, I do various things. I sort of meditate during my hour drive home after work, with our guided meditation in the Rituals app. Even if I only do it for 5 minutes, I feel recharged. And I always play music. It helps me empty my mind and make room for calm. I also love working in the garden—the solitude, my hands in the soil, the scent and sounds of nature. But I admit, I lack the time to do it often and I'm still struggling to find the perfect balance. I am afraid that will be a life-long journey.


And what are your daily routines?

I start my mornings with a cappuccino, which I often take outside into the garden. This helps me stay in relaxation mode: no noises, only silence. Then I take a shower and I take my time. I need that to awaken my senses because I'm more of a night owl than a morning person. And I love perfume. I always wear it and never leave home without it.

At home, I love lighting candles; they soothe me. You'll find a gazillion candles in and outside of our home. The scent, the flickering light, the atmosphere they create, it just feels so very good. So, it's a good thing I work for Rituals…haha.