No-one grows out of needing a mother figure - it's important for our emotional health to feel loved, nurtured, listened to and understood - but even Oprah Winfrey acknowledged that 'biology is the least of what makes someone a mother'. That's because mother figures crop up everywhere and there's no limit to the number of them you have in your lives. "We learn something from each person that we meet and it is our collective diverse friendships that make us stronger," says Shari Leid, life coach and author. That's why this Mother's Day, take some time to think about all the women who empower you and have helped shape who you are and the decisions you've made.
No doubt if you were asked to line up your mother figure(s), it will likely represent a timeline of your life. There could be someone from when you were younger - a best friend's mum or sister for example, someone from university, a work colleague, an aunt, a yoga teacher or even a neighbour who runs the local book club/gin night/art class - whatever takes your fancy. As a side note, a compatible mother figure will often share similar interests so if you're on the hunt for a new one, start by pursuing your own interests!
You're not necessarily looking for a friend though. Yes, you still need the fundamental basics - positivity, vulnerability and consistency according to Shasta Nelson, friendship expert and author of Frientimacy: How to Deepen Friendships for Lifelong Health and Happiness, but where a friendship is more mutual, a mother figure tends to act more like a mentor.
WHAT MAKES A GOOD MOTHER FIGURE?
Often it tends to be women who are slightly older and have a touch more life experience that you'll benefit from - even if it's an older sister or a friend a few years older, they may well have experienced things you haven't yet from buying their first house to pivoting their career. "Having a mother figure or mentor is important for women because we learn and grow from our collective wisdom," says Shari. "Being able to pick up the phone and call someone who has raised children, broken the glass ceiling, struggled in relationships and managed life's transitions can provide comfort that's unparallel to any self-help book."
That's why being a good listener is also a must and is why, at times, looking beyond your biological mother can be helpful. Not that all mothers are the same but owing to worry or practicalities they can sometimes sour your news by coming up with problems and obstacles rather than buckets of praise and enthusiasm. An aunt or godmother, on the other hand, might not have the same reaction and can have a clear head when dishing out advise or toasting your success.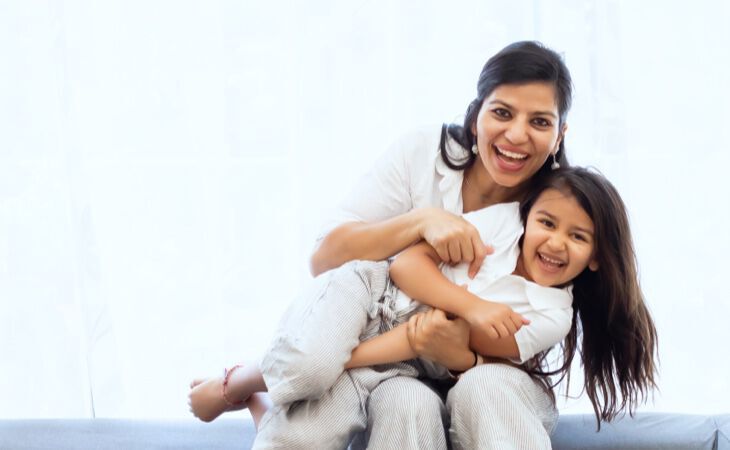 CAN NON-MUMS BE MOTHER FIGURES?
Having children does not dictate what an excellent mentor you are or could be. Connecting with younger generations, peers and work colleagues are all opportunities to pass on your expertise and guidance and provide a crutch for friends and family. "It's a gift to be approached by a woman asking us for our wisdom and council and that can be the beginning of a potential mother-figure relationship," continues Shasta. "We'd all be giving a gift to each other to talk more about the relationships in our lives that aren't just mother-daughter as the more we hear women talk about other mother figures or relationships they mentor, the more we might inspire each other to devote more time and energy to other women."
"Mother figures have so much to gain by feeling pride in their life experiences to help serve others and to realise their advice is hard-earned and valuable. And for those receiving the mentoring, they can thrive knowing that there is a relationship that is completely safe for them to show up and express themselves with honesty," she says.
Everyone deserves to have someone serving as their own personal cheerleader and if you can give the gift of time and support someone unconditionally without judgement then you're the best kind of mother figure there is.