While Japan has a reputation for being a tech-savvy country, we've found some non-touristy spots where you can completely unwind and get back in touch with nature. In short, it's an island where you don't need a Wi-Fi to feel connected to things that are bigger than yourself.
Cherry blossoms in Tokyo
Outside of the busy bustle of the city lies Okutama, a region filled with mountains situated in the west of Tokyo. You won't find tourists here; it's one of Japan's best-kept secrets and a favourite place for young Japanese people to go hiking. The landscape changes with each of the four seasons, allowing you to take in the blossoming of the Sakura in spring time and the rich, autumnal colours in fall. In winter, the mountains are blanketed with snow and the frozen waterfalls provide a unique and gorgeous backdrop.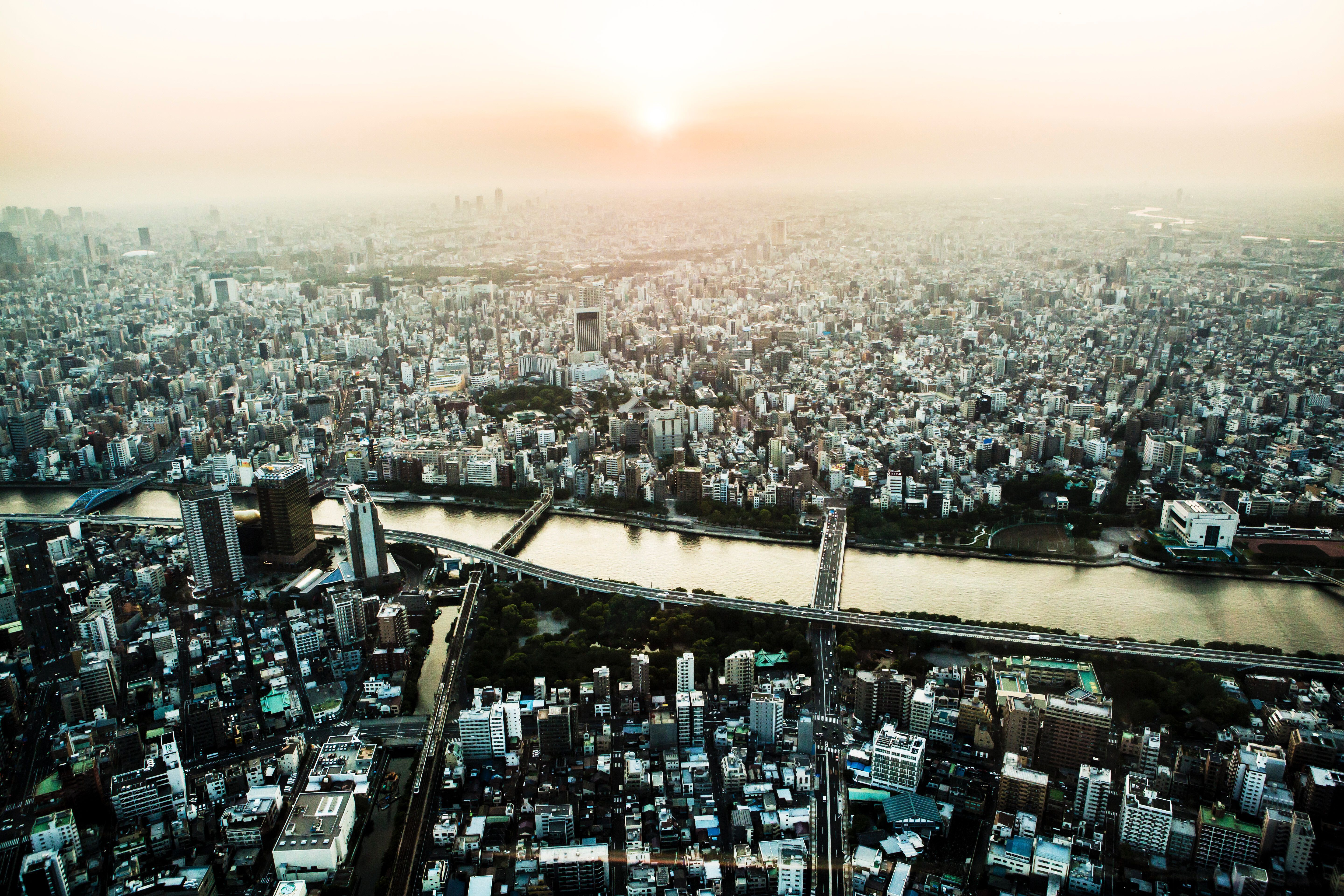 Live like the locals in Kyoto
In northern Kyoto you can get a taste of the authentic, slower way of living in the small village of Kayabuki no Sato. Devoid of all tourist facilities, the picturesque thatched-roof farmhouses will make you feel like you're back in a pre-digital age. If you're feeling adventurous, take a long stroll in the mountains with a spectacular view of the Yura River.
Explore your spiritual side in Yamagata
Another place where you can remain undisturbed by technology can be found in the Risshakuji Temple, otherwise known as Yamadera (mountain temple, in English), in the Yamagata region. You'll be too busy to check messages when you're climbing the 1,000 stone steps to reach the highest ground of the temple. On your way up, you'll see smaller temples dotted with statues and authentic lanterns and once you're at the top you'll be rewarded with a breath-taking view of the mountains as well as the valley.
Rubies in Nagano
A perfect photo opportunity awaits you in Akasoba no Sato, but you'll have to wait until you're in a more populated place in Nagano to post them on social media. In September, the fields of Takane Ruby flowers are in bloom, creating a red carpet effect over the entire region. This provides a beautiful contrast to the cerulean skies and verdant mountains, making you feel like you're in a watercolour painting.
While our modern-day dependence on being a click away from people and information will never disappear, it's important that we take the time to completely disengage every once in a while and truly view the world around us. Slow travel is great way to do this, and you'll find that there are a surprising amount of places around the globe which afford you the luxury to vacation without worrying about a data limit.