In the middle of the rice fields on the magical island of Bali, near the artists' village of Ubud, you'll find the Green School. This international primary school on the banks of the Ayung River is made completely of bamboo and is one big example of sustainability. The small private school with around 400 students doesn't just look beautiful, it also offers its students much more than a standard curriculum--through different sustainability projects and a holistic way of learning.

When you're visiting Bali, booking a tour of The Green School is a great idea, because this eco school is an amazing initiative and a good example for the rest of the world. It was founded in 2006 by former jewellery designers John and Cynthia Hardy. After home schooling their daughters for years, they were inspired to create a real school for their children. When the couple saw Al Gore's documentary An Inconvenient Truth, it changed their lives and gave them the direction they needed to start their own school.
The Green School opened its doors in 2008 with a beautiful 22 metre long bamboo bridge over the Ayung River. Enrolment started at 90 students and quickly became an example for many others. The couple dedicated themselves to educating kids at a much higher level than that of standard primary schools.
Mindful at school
Alongside the basics, the kids also learn about spiritual awareness, and they're taught to trust their intuition so that they may become aware of the infinite possibilities that life has to offer. They're taught that their thoughts, actions and decisions are truly influential, and the school is organised as sustainably as possible. This teaches the children to bring environmental consciousness into their own lives.
The school is a beautiful example of a broader societal trend that we've also seen in other parts of the world. More and more primary and high school are teaching mindfulness to both students and teachers. This appears to already be delivering positive results. Teachers are more relaxed in front of the class, and students are resolving their problems at school faster and sleeping better at night.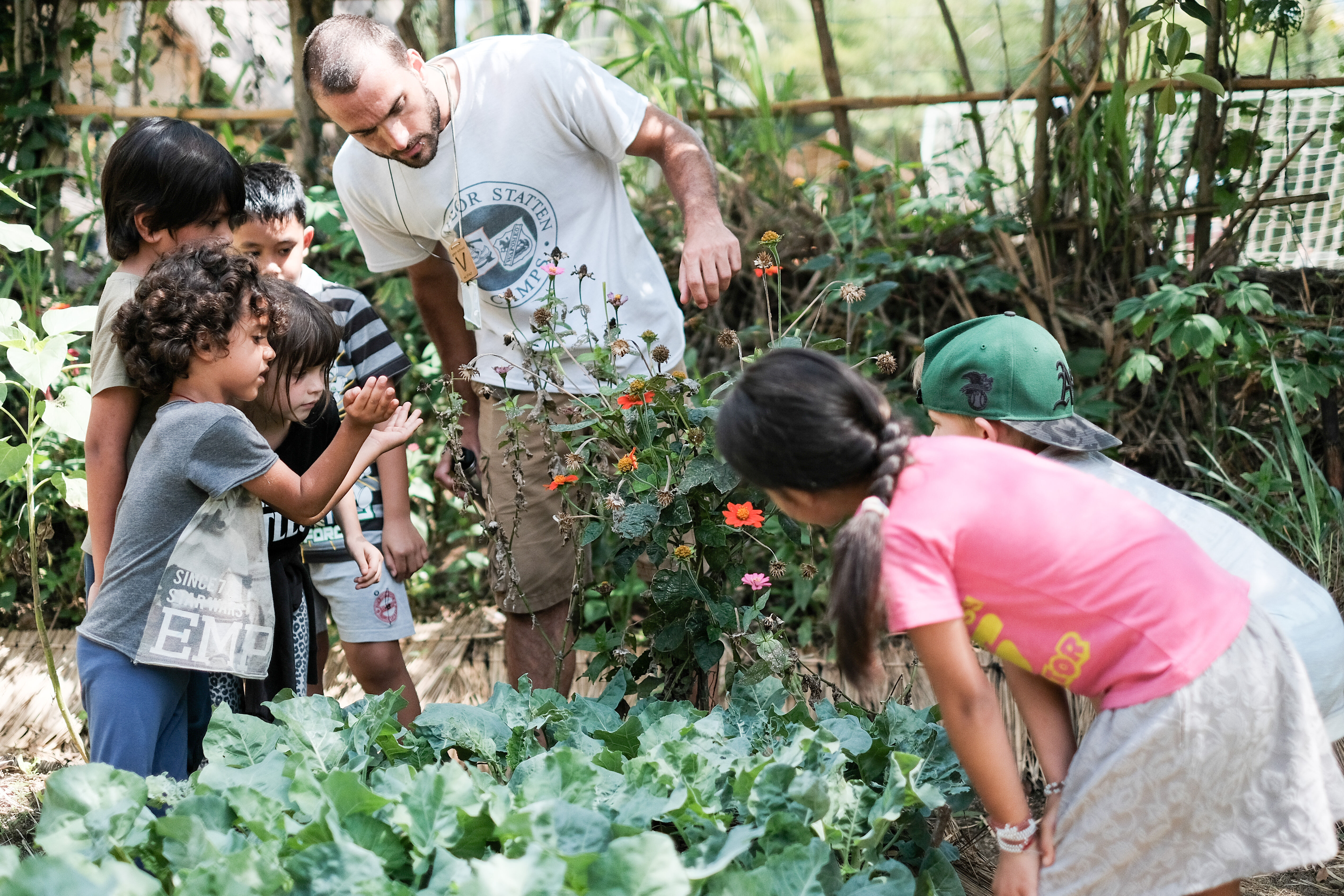 Happy School
In India, nearby Chennai, a large "Happy School" is being built, and is scheduled to be completed in 2020. The new boarding school, called Riverbend, promises to value the happiness of its students over their grades. This has already started with the school's design, featuring round shapes and many more different small spaces than you'd find in a standard school. Furthermore, there are spaces for lessons that aren't offered at other schools, like a mediation space and a room for cooking classes. Children will have much more of a say in what they want to learn: a positive trend starting with baby steps, and one we expect to see a lot more of in the coming years.