Whether you and your family observe Easter, Passover, Ostara, or another celebration this time of year, we all share a common bond. No matter the particular culture, customs or traditions, spring is (and always has been) recognised and celebrated as a time of rebirth, renewal, hope and deliverance. And that's exactly what it is.
The main point is to escape from the modern, everyday distractions such as television, mobile phones, and the internet – just for a bit – to focus on what springtime means to us: the cycle of life beginning anew. It is magical, beautiful and refreshing.
It is a time to be thankful for what we have, appreciate the opportunities on our horizons, let go of what's holding us back, and make room for the new. Spring cleaning is associated with the season because it helps us to physically, as well as mentally, reset. The other benefit of spring? More daylight! Below we talk through the benefits of a thorough spring clean and embracing the extra sunlight hours the season brings us.
Spring Cleaning
Does a fresh-smelling, clean, tidy home makes you smile from ear to ear? You're not the only one. A big cleaning session provides many benefits for your body and your mind. Since spring symbolizes a fresh start, we suggest to fill a bucket with fragrant soap and enjoy feelings of happiness whilst mopping the floor. Curious about the things that happen to your body and mind when you are getting your home ready for new beginnings? Then read on for the four benefits of spring cleaning.
1. A clean house, a clear mind
Nowadays, our home is our office, living space, sanctuary to wind down and gym combined into one. No wonder that a clean house becomes even more important to keep our moods high. If you keep your home clean and tidy, you will feel more balanced and happier - so cleaning positively effects your mental health. And did you know that scent also boosts your mood? Add some extra positive vibes to your spring cleaning session by washing your hands with The Ritual of Sakura hand wash Enriched with rice milk and cherry blossom, the soap-free formula both hydrates and protects your hands during all the scrubbing.
By immersing yourself in a task such as washing the windows, your brain is given time to calmly process all the stimuli and information. Keep in mind that you only start another cleaning task when you finished the first one, since energy flows where focus goes. As a result, you will be able to think more clearly and maybe even start the rest of the day with more energy. A free exercise for your body and brain, who's in?!
2. Your social life blossoms
Our social lives are put on a hold, since we can't invite as many guests over as we are used to. A cleaning session helps you to make the most out of the rare and precious time that you can spend with a select group of family and friends. It saves you lots of time, but most of all stress, if you have cleaned your home in advance. Playing an extra game of Quixx or wiping the sweat off your forehead because you quickly need to do your dishes when the doorbell rings. An easy choice to make, right?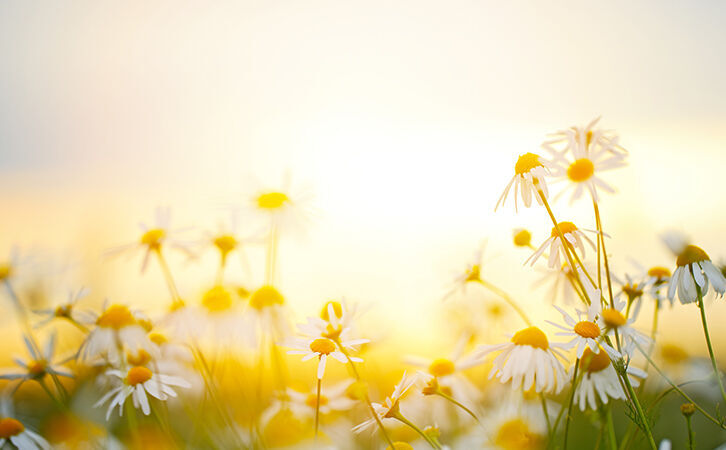 3. Craving for a workout
This may sound crazy, but when you think it through, it makes sense. If you consistently keep up with the cleaning instead of waiting until all the rooms are exploded, you'll have more time left for working out. In addition, cleaning and working out are motivated by the same characteristics: the desire for endorphins, self-regulation and a mindset to achieve future goals. Summer bodies are made in spring!
4. Creative with a capital C
Forget everything they say about chaos and creativity: in a tidy environment there is more room for creative energy to flow. Lots of clutter shifts your focus, making it hard to concentrate and reducing your ability to react. Transform your home into a clean space, and your brain will follow.
The power of sunlight
Now you've discovered what spring cleaning does for your body and mind, we will shine a light on the power of sunlight after the darker months. Light, the relationship of the sun with the earth, is what helps define the seasons. It has the effect of awakening both the earth and people. Sunlight has a lot of health benefits for our bodies and minds, if we take good care of our skin by applying sun protection. Below we share three reasons to get outside and soak in the sun to harness the power of spring.
1. Improves your sleep
We are sure that you have heard of melatonin before. Your body creates this hormone that is critical to helping you sleep. We are all programmed in a way that our bodies start producing it when it's dark, so usually you feel sleepy two hours after the sun sets. Sunshine regulates your circadian rhythm – an internal process that regulates the sleep–wake cycle - by telling your body when to increase and decrease your melatonin levels. So, the more you're exposed to sunlight, the better your body will produce melatonin when it's time to go to sleep.
2. Feeling less stressed
Feeling anxious and stressed? Going outside for a stroll and soaking up sunlight is a very clever idea. Melatonin also lowers stress reactivity and being in nature will help your body naturally regulate melatonin, which can help reduce your stress level. Bonus: because you're being active outside (walking, cycling, etcetera) your stress hormone cortisol will drop even more!
3. Vitamin D for free
The easiest (and nicest) way to get your shot Vitamin D, is being outside in the sun. Our bodies produce this vitamin when exposed to sunlight. You don't need to be on the beach all day long, about 15 minutes in the sun a day is adequate if you're fair skinned. Vitamin D helps your body maintain calcium and prevents brittle, thin, or misshapen bones. Soaking in sun may be just what the doctor prescribed.