Whip up these easy matcha granola bars packed with sweet and crunchy goodness. Perfect for a healthy dessert or a grab-and-go snack, they'll give you a natural boost of energy with every bite.
For 6 large or 12 small bars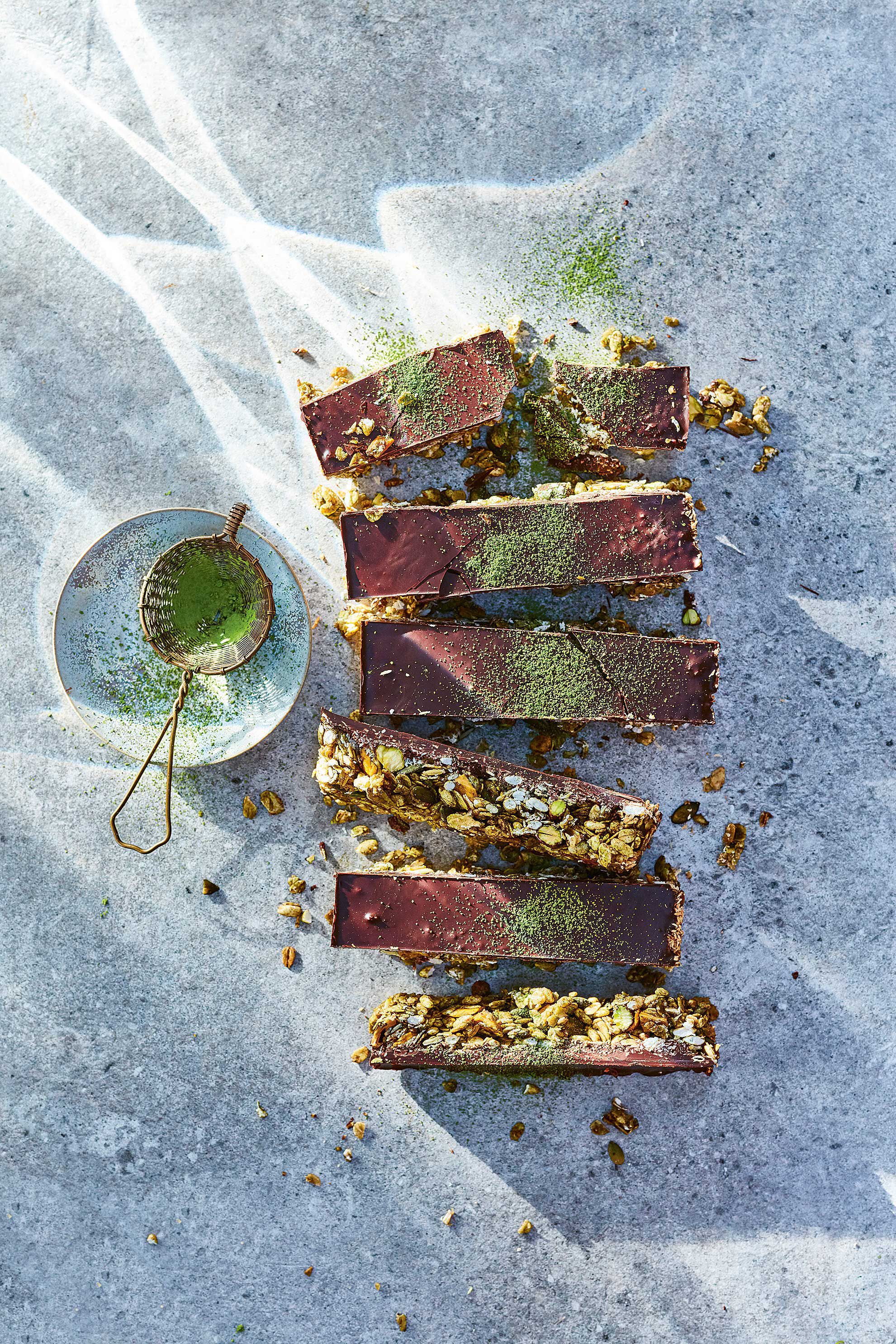 Ingredients
150g oat flakes
35g puffed rice
40g pumpkin seeds
40g pistachios
75g chopped dried mango (or dried cranberries or walnuts)
75g shredded coconut | 4 tbsp melted coconut oil plus extra to grease the oven dish
125g honey
1 tsp salt
1 tbsp cinnamon
2 tsp vanilla extract
1½ tbsp culinary grade matcha powder
1 tbsp high-quality matcha, for dusting
200g raw chocolate
Preparation
1. Preheat the oven to 175°C. Grease a 16cm x 26cm oven dish.
2. Place all the ingredients in a bowl and mix well.
3. Press the mixture firmly into the oven dish and bake for 15 minutes until golden brown. Cool for 10 minutes.
4. Meanwhile, gently melt the chocolate in a double boiler.
5. Pour the chocolate over the cooled dish and briefly place it in the freezer so that the chocolate hardens.
6. Cut into bars with a sharp knife and dust with additional matcha powder before serving.