Hairdressers occupy a special place in our lives. They are our confidants, our advisors, our listening ear. When it comes to bringing happiness into our lives, hairdressers and barbers are a cut above the rest. Here are 5 ways in which they help us become our best selves—both inside and out.
The relationship you form with your hairdresser is unlike any other. There's something uniquely profound about those long chats and intimate moments at the salon or barbershop. In the chair of our hairdresser, we can find laughter, solace, support and—ultimately—happiness.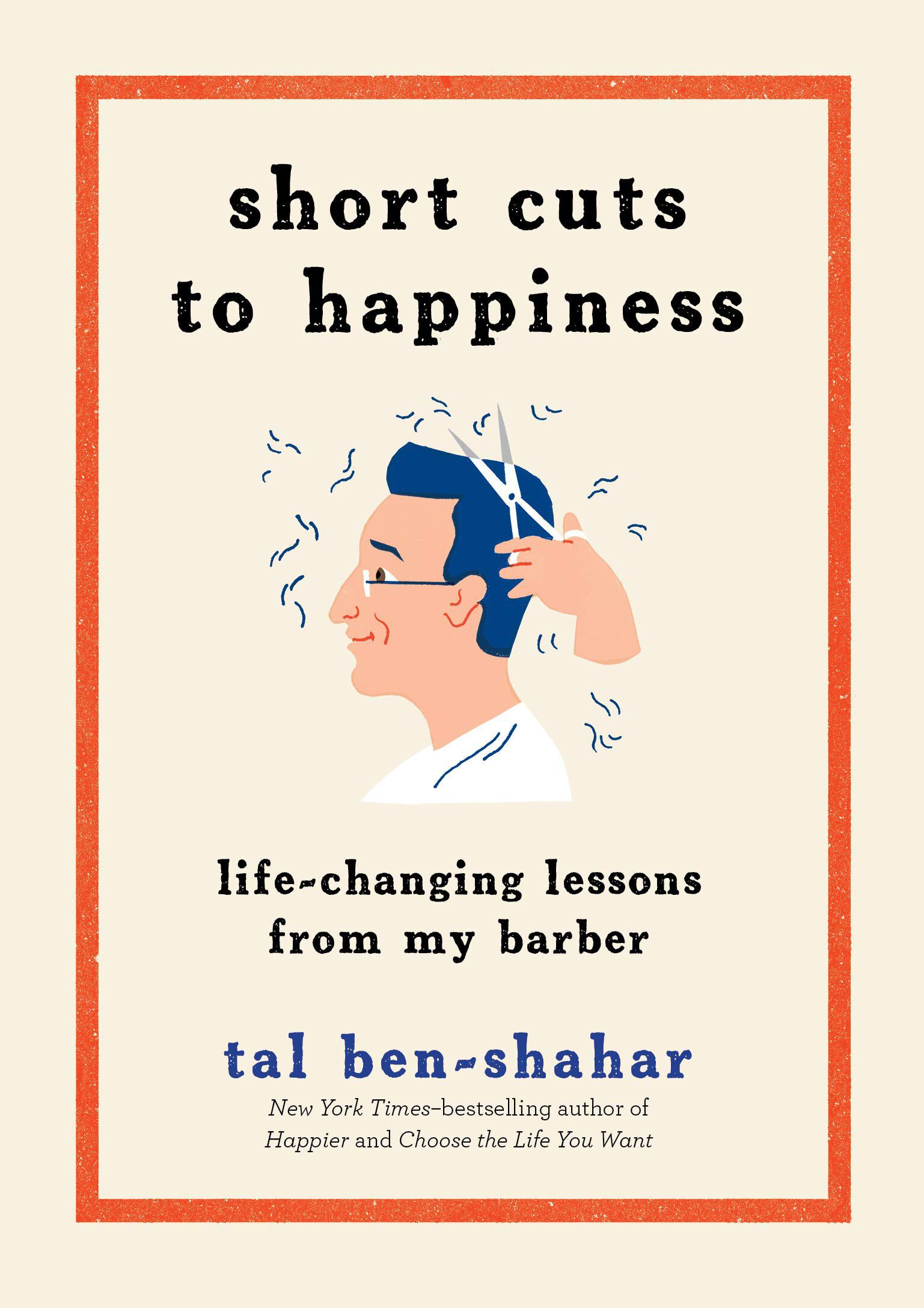 Short Cuts to Happiness
Finding the right hairdresser can be quite a journey. So when we are lucky enough to find "the one," we stick with that person through thick and thin - we wouldn't dream of cheating on them by going to another hairdresser.
The American-Israeli psychologist Tal Ben-Shahar has been going to his hairdresser Avi for nearly a decade. A New York Times bestselling happiness expert, Ben-Shahar wrote a beautiful book about the insights he gained from getting his hair cut by Avi. Its title? Short Cuts to Happiness: Life-Changing Lessons From my Barber.
Short Cuts to Happiness is not just an ode to Avi, but to all hairdressers—in 40 brief chapters, it teaches us that hairdressers quite literally have happiness at their fingertips. From Ben-Shahar's stories about his visits to Avi's small salon in Tel Aviv, we've distilled 5 reasons why the relationship with your hairdresser can be one of the most intimate and important relationships in your life.
1. Your hairdresser doubles as your therapist
Do you leave your hairdresser feeling happier, calmer, and relieved to have gotten stuff off your chest? According to Ben-Shahar, a session at the hair salon is a lot like talk therapy. Just like a good therapist, a good hairdresser possesses something called "empathic understanding"—the ability to simply be there for you. "What makes me really happy when I'm around Avi is that I don't have to be happy. He really sees me, hardships and all."
2. The salon is a place where you can slow down
The salon is a place where you can slow down, relax and enjoy the simple things. During one of Tal Ben-Shahar's visits to Avi's salon, he realised that being in the salon felt like a getaway from his daily routines. "It suddenly dawned on me why I was spending so much time in Avi's salon: it made me feel like I was on vacation. A simple haircut appointment could transform into an experience of the senses, similar to one we'd associate with being on a long break from our day-to-day reality in some exotic location."
3. When your hairdresser pays you a compliment, you know it's sincere
Your hairdresser is one of the few people in your life who will honestly tell you if your hairstyle makes your forehead look like a helipad. At the hair salon, directness and brutal honesty reign. Because hairdressers aren't in the business of tossing around insincere compliments, you can always trust their compliments to be genuine. According to Ben-Shahar, the genuine compliments we receive from our hairdressers mean a lot to us. "Perhaps that's why most people go for a haircut at least every other month—to be made to feel, and to be told they are, beautiful."
4. Your hairdresser inspires you to live with attention
When it comes to doing things with intent and conscious attention, there's a lot we can learn from our hairdresser. Hairdressers are true masters of engaging fully in the present moment. While their competent hands attentively control the scissor blades snipping through someone's hair, they pay close and conscious attention. Ben-Shahar writes that Avi seems to have a "direct" way of being in the world, without ever letting his attention wander away from his craft or his client. "When the phone rings and Avi is in the middle of a haircut, he does not pick it up. When customers come in, he greets them warmly, giving them his full attention."
5. Your hairdresser makes you look & feel like a new person
We go to the hairdresser in search of a transformation, however big or small. But, as Tal Ben-Shahar remarks, the transformation given to us by our hairdresser goes beyond the way we look. Rather than simply getting a new cut, we trust our hairdresser to make us feel like a new person. "What we truly seek is internal change," Tal Ben-Shahar writes. "Anything from a small trim to a transformation of that which goes on inside our head."