Prevention is better than cure. We all know this versatile saying, which can be applied to innumerable situations. But when it comes to keeping your body flexible, increasing your immune system, and improving the body's natural healing capacity, Jiriki Seitai is the magic word. This form of Japanese self-healing bodywork is a restorative, relaxing and healing practice that helps to support the flow of Qi and to realign your body (which means, in theory you can postpone that physiotherapy session). Created by Yu Yagami and lead by his daughter, Marie Yagami, Jiriki Seitai is the Japanese Buddhist term for self-power, the ability to achieve liberation or even enlightenment. Get inspired and discover more about the history of Jiriki Seitai and all the health benefits.
Jiriki Seitai in a nutshell
Jiriki (自力, one's own strength) in other words means 'to reach nirvana' through one's own efforts. It was created in the nineties by the Japanese Yu Yagami, an acupuncturist, chiropractor, yoga practitioner and teacher. In 1976, at the age of 23, he opened an acupuncture and chiropractic clinic. Despite his success, he began to wonder whether this work was really treating the fundamental problems of his patients' health. He discovered that patients didn't change their lifestyle, they relied too much on their therapist rather than trusting in the body's natural ability to heal, and this meant that they often returned with recurring symptoms and asked for further treatments to maintain their health.
With this in mind, Yu created a long-term solution to the patient's fundamental problems and chronic illnesses, pain and discomfort in the form of a holistic approach: Jiriki Seitai. It is the perfect combination of working on your lifestyle, body awareness and acupressure techniques to tune into the body's natural healing ability. The self-administered movement combines elements of shiatsu massage, chiropractic treatment, yoga and meditation.
Jiriki Seitai: Positive changes within you
When you practice Jiriki Seitai for a while, you will notice some changes in your body, mind and soul. We've listed the most important ones, to underline the power of this self-healing bodywork.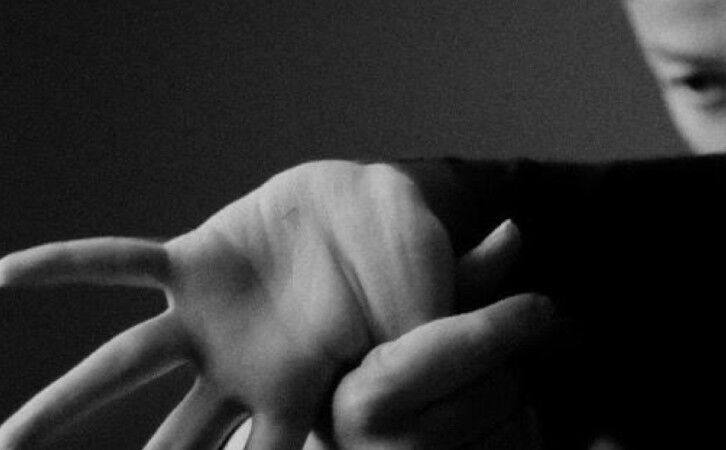 Trust: You are able to trust your body and you become less anxious about your symptoms.

Maintaining good health: As you use your muscle and internal organs (digestive system) properly, you can keep in the best condition.

Leading a healthier lifestyle: As you gain more experience in self-healing bodywork, you will not become distressed when the same symptoms reappear. You will be careful with your lifestyle because you will never want to go through the same pain again.

Ageing with grace: The more you know about your body, the less fear you will feel about aging so that you will be able to age with grace.

Breaking personal records: Athletes can improve their performance by understanding the source of the injuries and reach new personal records.

Confidence: Children can feel confident with their own healing ability as they grow older because of their parents' teaching from an early age.
The recipe for success
Nowadays Yu's daughter, Marie Yugami, has joined him to continue his work, with the mission of putting Jiriki Seitai on the map worldwide. And with success: over 20,000 people practice Jiriki Seitai every day and there are 500 qualified instructors active in Japan, trained by father and daughter.
But how does one recover your own body, you wonder? By practicing Jiriki Seitai the body expels toxins more easily and organs are massaged. By doing so energetic meridians and acupressure points are activated, which are pathways of Qi (energy) and the life force. The aim is to release muscle tension and correct misalignment.
In addition, the blood flow will be stimulated, and vital oxygen will be transported through the vascular system. The effect of this on your body is so strong that it can cure partial sightedness, dementia, ageing and it helps to maintain a healthy weight. The flow of movements that are used in Jiriki Seitai combines various elements of shiatsu, seitai, acupuncture, yoga and meditation. Interested in learning the techniques? Hop into something comfy from our Soulwear Collection, roll out your yoga mat and read on.
Jiriki Yoga: A good place to start
Jiriki Yoga is a very effective, varied form of yoga and suitable for all levels. Young and old, flexible or less flexible: even if you are pregnant, you can practice it. Jiriki Yoga supports Qi to circulate around the body: this helps to build the natural healing ability, to increase flexibility, to open up the joints, and to release numbness and relax tension. The goal of a session is to move more flexibly, to let the body's energy flow better and to understand where pain and tension are coming from. For this purpose, usually thin towels, like spa towels, are used in the movements, which you tie around your legs and arms to gently stretch your muscles even more. Extra bonus: you can practice Jiriki Yoga perfectly in your living room.
Did we excite you to experience it for yourself? Take a deep dive into Jiriki Yoga and learn from the best by watching the videos of Marie Yagami on her YouTube channel, or click here to discover more about Jiriki Seitai.