The new Fall/Winter 2018 Soulwear collection has arrived, and we're as excited to share it with you as you are to wear it! Karlijn Wolfs, Category Manager for the clothing line, takes you through the ins and outs, the inspiration behind the collection and why we could all use more Soulwear in our lives.
Can you tell us a bit about yourself and your job at Rituals?

I've been working at Rituals for around 2 years. I have a long working history in the textile industry, including several children's and adult brands as well as a few big retailers. I really enjoy my job at Rituals because it's such a dynamic environment and the company has so many opportunities. We have the space to develop and investigate styles and do things a little bit outside the box. There's always plenty of room to start something new. It's a very interesting company to work for. Besides that, I have super dedicated team and we have lots of fun working together and creating nice new stuff.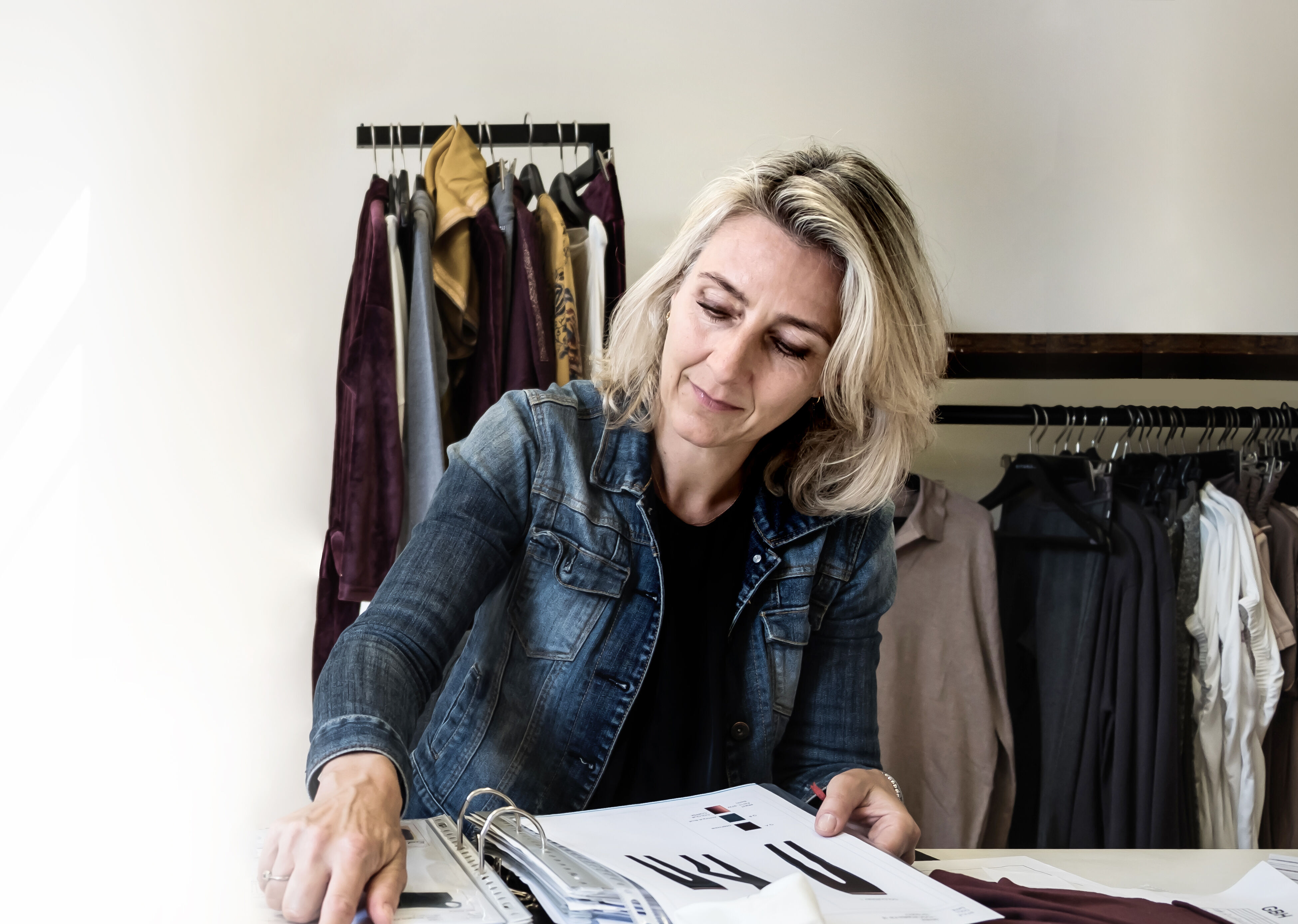 Speaking of something new, the new Fall/Winter collection is described as "drawing inspiration from the heritage of ancient Asia." Can you describe how this concept came about?

I remember one night I was going to bed, and I watched some television and got caught up in a very interesting documentary about the set-up of an exhibition in New York. It was called China Through the Hourglass and dealt a lot with the cultural heritage of China, including so much beautiful clothing. By coincidence, I had also received a catalogue from this exposition as a birthday present. It contains so many nice pictures of the rich clothing styles from the East. Beautiful silk items with intricate details, rich embroidery and spectacular prints.

The day after, with these images still fresh in my mind, we visited our suppliers and I was impressed by some nice prints. That was a real starting point for the new collection. Inspiration can come from anything: a documentary, a vintage piece in a small shop or even from noticing somebody wearing something amazing as you walk to work.

Asia, with all its richness, history and tradition, is an inspiration for all of Rituals, so it's natural that it's also mirrored in our Soulwear collection. We try to use meaningful symbols and (hidden) sayings to elevate it and help it stand out from run of the mill fashion. Fashion that tells a story, really.
Inspiration can come from anything: a documentary, a vintage piece in a small shop or even from noticing somebody wearing something amazing as you walk to work.

The new collection focuses on 3 pillars: home, yoga and sleep wear. Why is this?

Because these are the things you do you perform in your own space—your home—where you can slow down and feel at peace. We want to give our customers a wardrobe that speaks to this. And of course, a lot of the pieces can be worn interchangeably. For example, the beautiful all-over print yoga leggings we debuted last winter were seen at festivals all over the world! We work for a cosmetics brand that emphasises small moments of happiness, and we want the Soulwear line to be connected as much as possible with the world you see in stores. We try to use the same kind of rich, stylish colours. Rituals offers all kinds of products to make you feel more relaxed at home, and it should be the same for Soulwear.
In your opinion, what makes sets Soulwear apart from other apparel lines?

The philosophy behind it, for one. The primary mission of the Rituals brand is to help people slow down and find happiness in the smallest of things. I think offering soft, comfortable clothing that is never loud and has chic detailing appeals to nearly everybody. When you wear it, it feels like a second skin. It makes both your body and your soul feel good. The new collection is stylish and elegant, yet very easy to wear. It's high quality mixed with comfort.

Aside from this, I'm also proud that we're able to take a next step in sustainability with each collection. For example, most of the items in this women's sleep wear collection are made of Lyocell, a very soft fabric consisting of cellulose that is produced in a closed loop system, meaning that the water and chemicals are reused.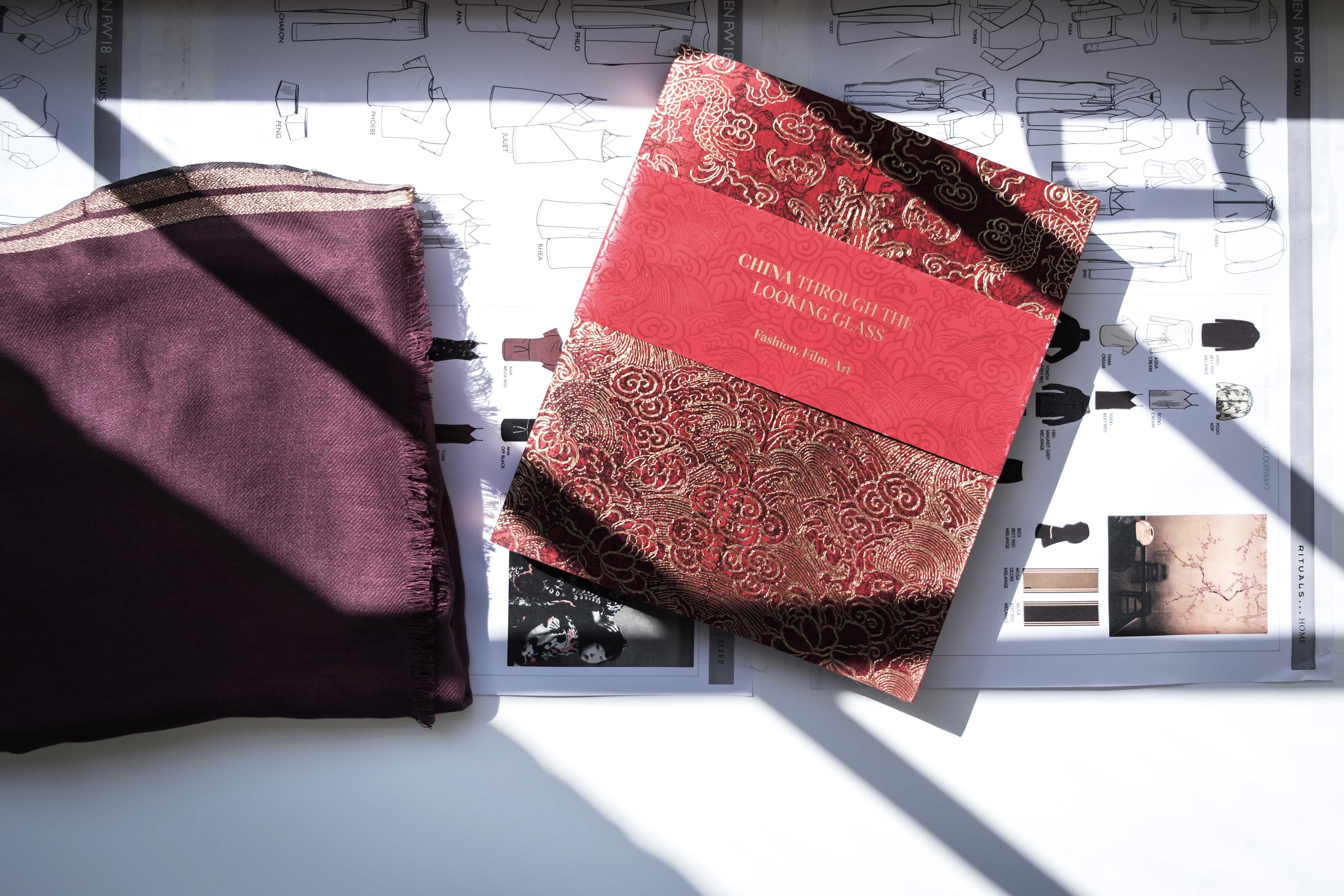 Soulwear is known for being incredibly soft and superbly comfortable, feeling like a second skin. How does every collection maintain this standard?

Well, we always look for new, soft fabrics while shopping and visiting fairs. We want to use natural fibres as much as possible, so that's always the starting point. Cotton, viscose, modal or lyocell-based fabrics are on the top of our list because of how amazingly soft they feel against the skin. Some of the pieces require something like lycra for comfort and to help the garments keep their shape…this is especially true of the yoga collection. Wherever possible we add a brushing to the fabrics to maintain the super soft, velvety touch that Soulwear is known for.
What are your personal favourites from the new collection?

Oh, that's a tough one! But I'd have to say the Philo kimono is at the top. It's made from beautiful jacquard fabric, which feels like washed silk. The design and make is based on an authentic Japanese kimono, with the exact same workmanship, including special details like dip-dyed cords.

The eye-catching Yodo bomber jacket is also made from the same natural kind of silk fabric and has a very special all-over print. Its ochre colour will flatter everyone.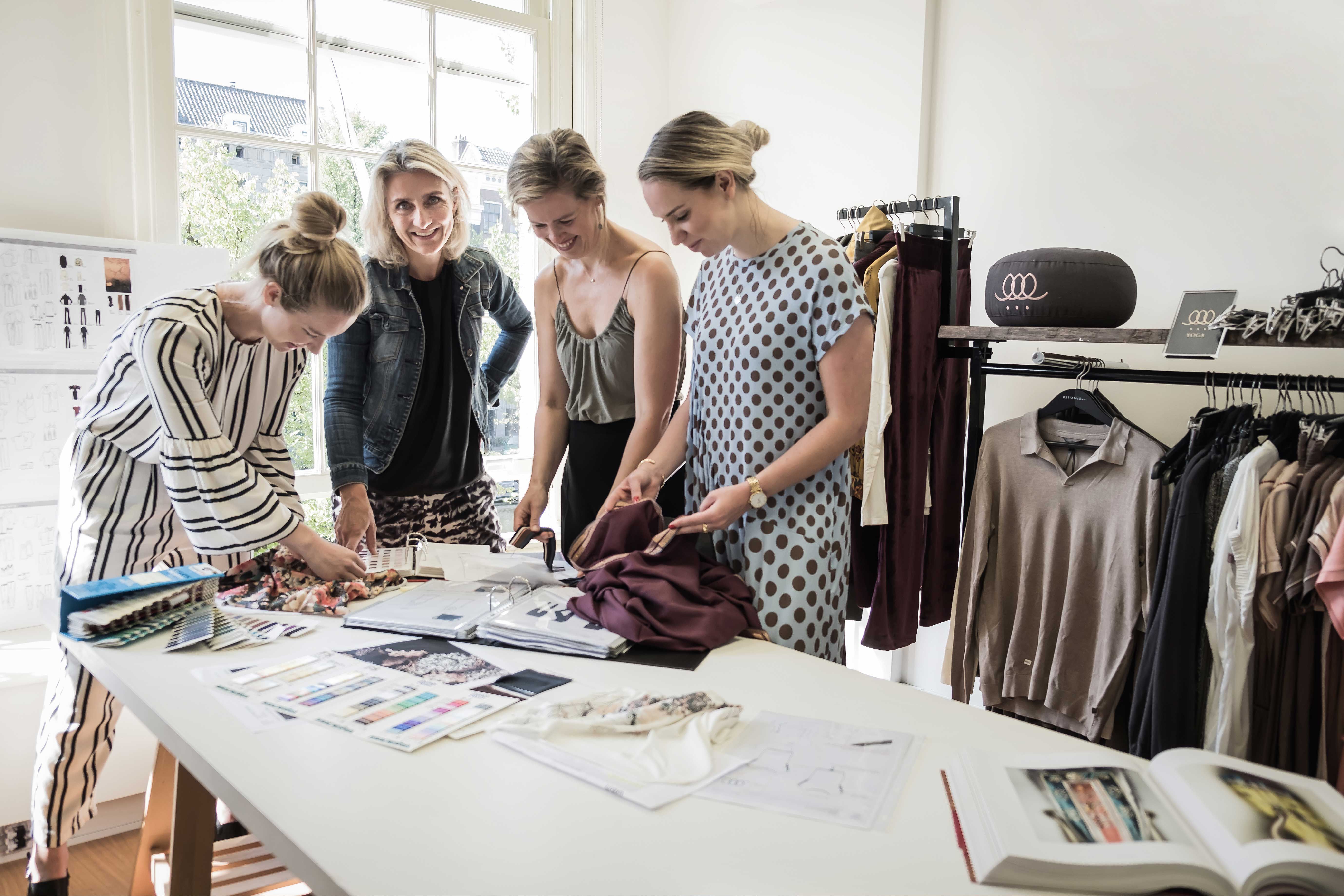 Thanks for sitting with us, Karlijn. But before we go, do you have any daily routines you'd like to share with our readers?

Actually, my daily bike ride from my house to school to drop off one of my kids and then continuing to the railway station has become a kind of morning routine. To be out in the morning wakes me up and gives me a really fresh start to the day. When I have to travel to work by car, I find myself missing that ride!

I'm afraid I don't get to do it daily, but I practice yoga every Saturday morning at 9. It really feels like a good starting point, especially when I have had a busy week. It helps me to focus, relax and start the weekend off with a clear mind.

And I need people in my life - so we have a very social life filled with friends and family. Of course, that includes visiting my older children—I love watching them grow as adults.